As a former dance master 
I was excited to sit down and hear what one of my choreographer heroes had to say about his work as director and choreographer (a rare combination) of Mary Poppins Returns.
I immediately felt that he channeled the choreography of Mark Breaux & had to ask
I grew up in the era, I worked with Michael Bennett and Fosse and Jerome Robbins, that's my time.  But Mark Breaux is a huge influence on me too because of his work in Mary Poppins, his work in Sound Of Music, his work in Chitty Chitty Bang Bang, Dee Dee Wood.  You know I feel like those Choreographers live inside me that work. That's the style of dance I did as a Dancer when I started and John DeLuca too.  John Deluca worked with Bob Fosse and was in Bob Fosse's Dancin'.  And so all of that is in our– it just becomes part of you.  And so it was never an intentional sort of let's do that or this or that, it just comes out of us.
On getting NON-dancers to be comfortable dancing
It's sort of interesting when I work with actors I really find they need to feel positive reinforcement and it's such a simple thing to do. It's like being a really good parent you know, and I try and achieve that when we're working. For example, Ben Whishaw, who plays Michael Banks, he's never sung before and was sort of nervous about how do you do that, and I always feel that people can do so much. It's just feeling and knowing that they can. I like to protect them in rehearsals. You know we had over 2 months of rehearsal, so it was during that time that you can fail and be bad, then learn to get better and not feel judged. That's a really important thing….
When asked what scene touched his heart the most
I will say when Dick Van Dyke does that monologue to the kids where he tells the story about Michael as a little boy and the tuppins and you hear Feed The Birds.  I will tell you now that when I shot that scene, I like to work with music. So I had Feed The Birds, the music, in my ear and I'm watching Dick Van Dyke and I have him in my ear too and he's delivering this monologue and I honestly broke down.  I couldn't breathe and I couldn't say cut. I couldn't say it, nothing came out.  I was so moved.  I think Emily said cut or something.  I just couldn't believe my life had come full circle from a 4-year-old boy having seen the film with Dick Van Dyke, hearing Feed The Birds, and watching him say that.  He's in our film 54 years later as a 91-year-old man.  I mean that's just magic to me. It was total magic, and I'm still not over it.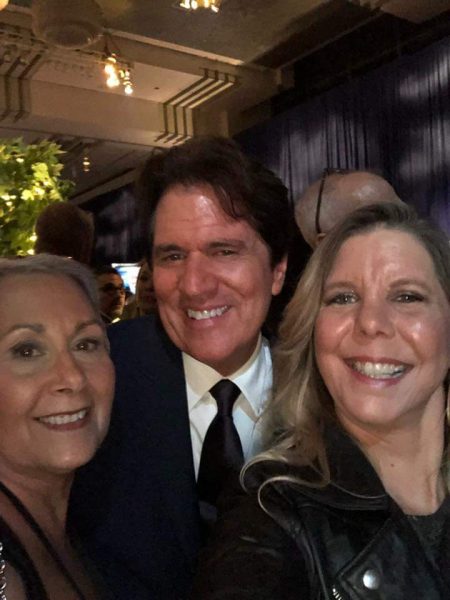 HIGHLIGHT of the Mary Poppins Returns Event 
Is when Mr. Marshall was talking with talent at the after party and turned and saw me and said..."DON'T GO ANYWHERE my dancer friend, I want to talk to you", and we proceeded to talk dance and teachers that we had both studied under….leaving me to wonder, if we had ever studied or been in a master class together. Oh, and Rachel trying to get me to ask him if we can be in his next movie as extras because she kept saying – OMG, he loves you…ask him, ask him. I did not.
No matter WHAT you're age
If you love dance
If you love music
If you love the magic
If you love(d) Mary Poppins
You'll fall in love with Mary Poppins Returns.

Catch Mary Poppins Returns opening this Friday, December 19
For more details visit: Mary Poppins Returns