YES
I spent 9 wonderful days away from home. I must admit that a good portion of the time was spent dining in bistros and brasseries, patisseries and boulangeries…well, you get the picture. So, is it a SHOCK that I return….
A POUND LIGHTER THAN WHEN I LEFT?
One of the most important things that Nutrisystem has taught me, is how to make good choices when dining out, as well as portion control. I found that I could start my day with a traditional French breakfast of coffee (I drink mine black) and a tartine. I'd much rather have a wonderful piece of crusty French bread than a croissant. Not only did I eat less calories by doing this, but I enjoyed one of my FAVORITE foods….bread (only without the fat).
Lunch usually meant either a simple soup or sandwich (again on that wonderful fat-free bread). The great thing about sandwiches in Paris, is that even the tuna comes SANS mayonnaise. Lettuce & tomatoe and some flaked tuna with no mayo was filling and when you eat it sitting in the Tuileries along with a bottle of Vittel (water), it's a "moment."
While my brother may have snuck into a candy shop or patisserie between meals, I enjoyed a delightful glass bottle of French yogurt. Caramel, lemon (with shaved rind) and Fraises were among my favorites. C'est magnifique. Both low fat and low calorie, yet FULL of creamy flavor I was satisfied and realized that I was eating more like a resident of the city than a tourist.
The Parisian's are satisfied with MUCH less food than we are. My dinner plate of Boeuf Bourginon included a salad and a side of cooked carrots. One plate – all of my food. This translated into pretty much the same sizing that I was used to when I enjoy my Nutrisystem at home.
Did I partake of goodies like frites and decadent chocolate cake? YOU BET I DID. I also SHARED them with my fellow travelers. The outcome?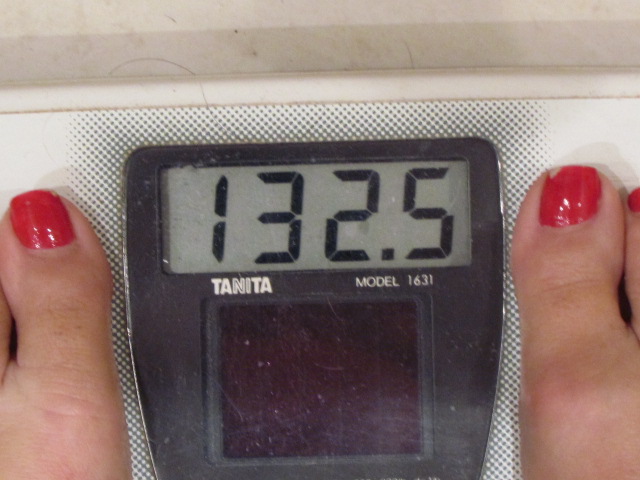 A FULL pound lost for a total of 14 lbs. GONE!
Hints
I walked and walked throughout the city. The ONLY time I took a cab was from the airport to the hotel.
Water! It's easy to keep hydrated in a city where it's fashionable to drink water (and soda is frowned upon).
Indulge but SHARE those indulgences. One crème brûlée please – oh, and can you bring four spoons s'il vous plâit?
When in France…eat like the French. SMALL portions!
I've had people ask if I thought that using Nutrisystem was just a crutch and what would I do after the program is finished? My answer is always – it's a TOOL to help you LOSE weight and LEARN how to eat properly. I proved that this week, as I visited a city where cream sauce and pastry abound.
If YOU want to lose weight and LEARN the SKILLS to keep the weight off, Nutrisystem is still running their Summer Sale where you can save $100 on EACH 28 day Auto-Delivery order.  For full details go to nutrisystem.com or call 888-853-4689
I wrote this on my behalf of my participation in the Nutrisystem blogging program. All opinions, successes and failures are my own.