The healthcare industry can be extremely rewarding, and it's one with a lot of potential for progression if you have the right skills and attitude. There's always a high demand for experienced and qualified professionals within healthcare, and there are lots of ways you can improve your chances of progressing in your career. The healthcare industry is expected to continue growing over the next few years, so there's never been a better time to work on yourself to improve your career prospects within this sector.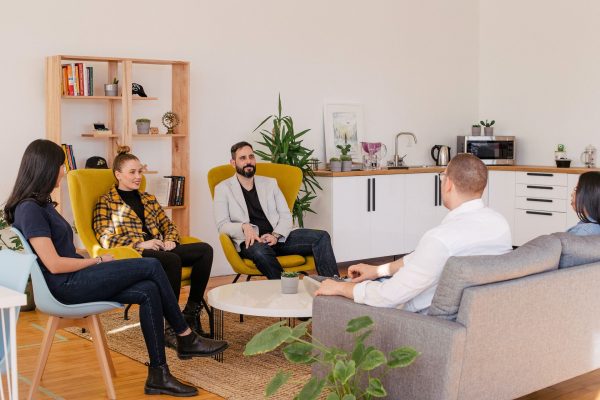 Clinical roles tend to offer easier progression, but even if you're working in a non-clinical setting, there are steps you can take to develop your career. No matter where you start out in your career, you'll have the opportunity to progress if you follow these steps and apply yourself.
Improving Your Education and Qualifications
Increasing your qualifications is one of the best strategies to increase your chances of getting your next promotion. Obtaining suitable credentials in your chosen industry can advance your job prospects and put you on a direct path to success. You can find a wide range of courses on healthcare in just about every sector of the industry, allowing you to develop your skills and gain new qualifications.
Before you decide on a course, make sure it aligns with what you hope to achieve in your career. In most cases, you should be taking a course that will allow you to develop new skills and progress along your current career path. However, you may also want to study a different area to change your career path. You can find traditional courses at universities and colleges, although many courses are also available online.
If you're already working in healthcare, consider taking a part-time course that will allow you to continue working while you study. This will give you a chance to build your experience and practical skills while also developing your understanding of the industry and gaining new qualifications. Don't overlook the practical skills that you can gain from working too. Although these might not offer formal qualifications, they're just as important on your CV.
Setting Goals for Yourself
Before you begin your journey of progressing your career, it's important to set personal and professional goals. In order to stay focused and motivated as a healthcare practitioner, it is essential to have a clear goal in mind. Additionally, you should evaluate your own performance both personally and professionally. By doing this, you'll be able to identify the abilities you lack and take the appropriate training to acquire them in order to advance as a healthcare professional.
Any goals you set should be specific, measurable, achievable, realistic and time-based. Known as SMART goals, this makes it much easier to track progress and achieve your aims. By focusing on these goals, you can improve your chances of success and check on your progress regularly to ensure you're still on track.
Improving Soft Skills
While it's necessary to complete education to gain hard skills and add to your qualifications, you shouldn't overlook soft skills. These are things that can apply to any career, such as communication, teamwork, leadership and others. These are just as important as hard skills, and you should take any opportunity to improve them.
Effective communication is vital in any role in the healthcare industry as you regularly need to collaborate with colleagues and maintain good communication with managers, teammates and patients. Leadership and teamwork are also crucial skills, as you'll always be working with others. Improving these skills isn't simple, but you can try to understand others better and work on getting more experience working with other people.