This is a sponsored post written by me on behalf of Alumbre Coffee for IZEA. All opinions are 100% mine.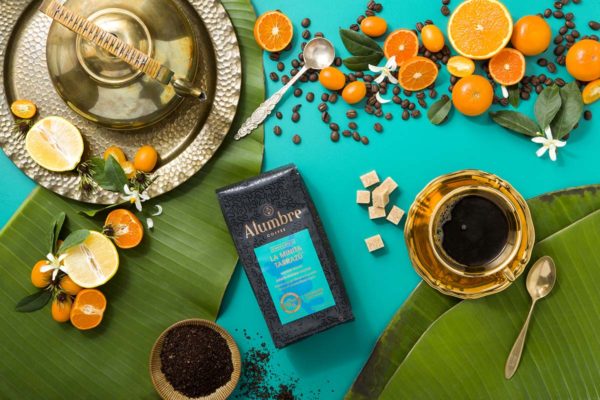 My readers all know by now that I have a background in coffee and food. I owned restaurants in New England and later worked for a major coffee company. I managed multiple coffee shops and can be a bit of a snob when it comes to my java. Even though I was in management, I'll always be a barista at heart. It's how I got started.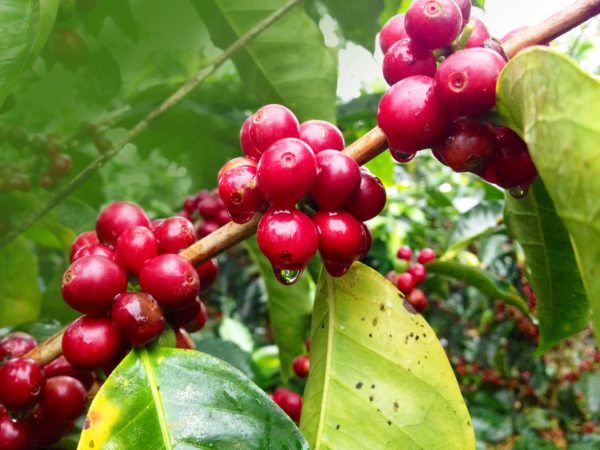 What do I look for in a great coffee?
I look for ethical sustainable growers (I know TOO much about this business)
I look for symbiotic blends and outstanding varietals
I look that the beans are dried and roasted in a way that brings out their natural flavor
I look for beans that are roasted through the proper crack for perfect flavor
I look for a rich oil on my dark roasts and a dry bean for lighter
Before I brew – I open the bag and take a deep smell and pop an unground bean onto my tongue (like candy)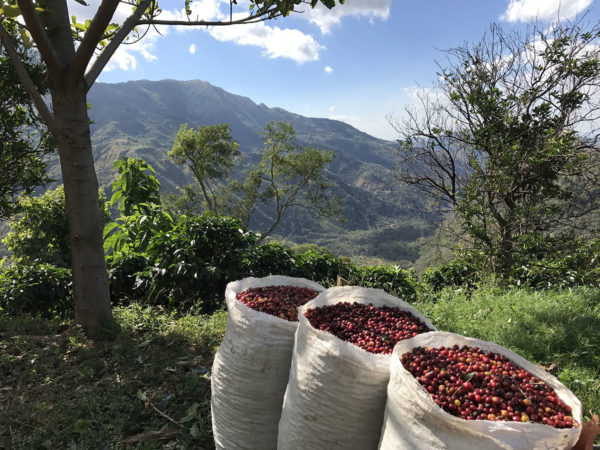 Alumbre – an EXCLUSIVE ultra premium coffee
It's not too often that I find a brand that fits my standards not only in its quality, but also in the way it treats employees. I was excited to learn more about this coffee company that takes pride in craft roasting with a mission for sustainability and dedication to those who help them bring the coffee to those of us who want the best coffee available.
Available online only (I love not having to go store to store looking for great products), Alumbre Coffee takes pride in making sure that each coffee is roasted to perfection.  Their skilled roastmasters (I think this is the best job in the world having spent time in many a coffee production room) account for those variations in the amount of heat applied, or the flow of air through the small batch roaster. This ensures that each roast highlights the unique characteristics of each single origin or blended coffee. Their craft roasting makes certain that each bean has been roasted perfectly depending upon the variety, size (a peaberry would have a very different process than an AA or AB sized bean), and shape.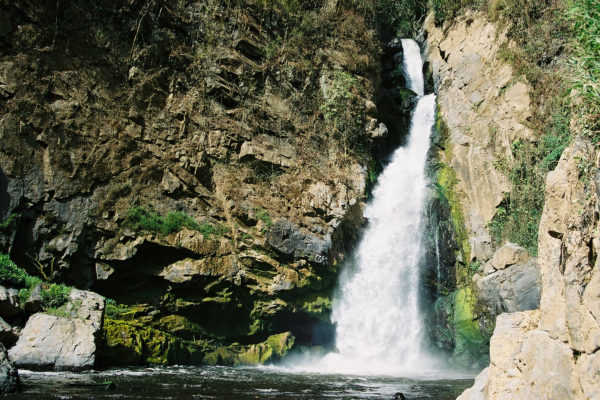 Alumbre is committed to sustainability
As a brand they invest in those who produce their coffees via special projects and initiatives. The outcome? Responsibly grown and artfully crafted coffee for you in every cup. By providing  no-cost dental and medical preventative care clinics, paying for private specialists for unique health care problems for its employees in Costa Rica, paying higher wages than other growers and making investments of over $100,000 in renovating schools in Colombia, giving back to those who are essential to making sure that what ends up in your cup is the best.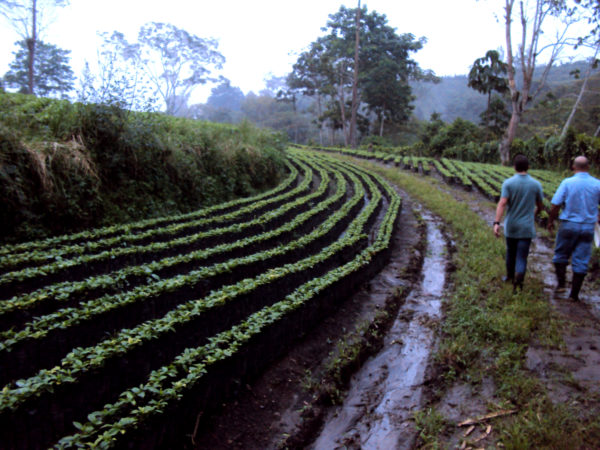 Taking care of the land
Weed cleaning is done by hand with no herbicides or insecticides used. They dry their beans in specially designed biomass furnaces of Beneficio Reo Tarrazu and Beneficio Reo Negro eliminating the need to cut wood for fuel (20 years ago, more than 200-acre forest reserve of old growth woodlands was set aside as a nature refuge). In Linton, Sumatra (home of my FAVORITE variety of rich, full bodied coffee), they have introduced greenhouse-type drying patios. Sumatra is a wet hulled coffee, so the process is very different and affects the acidity of the coffee. Alumbre's  mill in Jardin, Colombia is certified to process Rainforest Alliance coffee, and the company is aggressively increasing its sources for these certified coffees.

Colombia Alma del Café de Jardín ®
This single origin coffee comes from the Columbian Andes. Grown in a rich volcanic soil and unique microclimates, the mountains provide excellent conditions for growing superior coffees. Producers tend plants as high as 2,000 meters above sea level in the department of Antioquia, which extends the maturation period and creates beans of great density and character. Their Alma Del Café is sourced from diligent producers in the far south of Antioquia, and is milled at their trilladora in the colonial town of Jardín. The coffee reveals chocolate flavors with winy hints and has classic Colombian depth and body.
Roast: Medium
On your tongue: Chocolate and caramel with hints of tropical fruit.
Costa Rica La MinitaTarrazú ®
An Estate-Grown single origin coffee from the Tarrazú region in Costa Rica is widely recognized as one of the premier coffee regions in the world. This  offering is produced entirely on their farm property; They control every aspect of the production and quality from nursery seedlings to export selection, and insure no shortcuts are taken and every detail is attended to. The coffee is impeccably balanced, where notes of fresh orange citrus meld with flavors of caramel and maple.  La Minita is a truly elegant coffee.
Roast: Medium
On your tongue: Sweet flavors of orange and brown sugar, brilliant acidity and great balance.
Sumatra Mutu Batak ™
Working with a reliable network of producers on the southern shore of Lake Toba in Sumatra to source their single origin Mutu Batak. It is a classic Lintong Sumatra coffee, carrying clean and sweet notes of fresh cedar, elegant pipe tobacco, and leather into the cup. Entirely sun-dried and triple picked by hand to remove defects, the Mutu Batak has a thick syrupy body and mild fresh acidity that can be enjoyed from your first sip through the sweetly lingering finish.
Roast: Dark
On the tongue: Layers of citrus and pipe tobacco with floral sandalwood aromas.
French Roast
This traditionally dark roast is a blend of the finest Latin American beans. It is roasted to perfection to create an intense and bold cup. Beans are dense enough to stand up to the strong roast profile and create the signature taste of Alumbre's darkest roast. The smoky overtones of this artisanal roasted cup result in a bold, complex flavor that is sure to please the most discerning dark roast coffee lover.
Roast: Dark
On the tongue: An intense, full-bodied blend with distinctly smoky overtones.
Ethiopia Yirgacheffe
From the birthplace of coffee, this highly floral cup brings a mellow body accented by hints of chocolate. The profile of this coffee is among some of the most unique in the world and is only found in the Sidama region. This origin is particularly favored by some of the most discerning coffee buyers in the world for its unique flavors of lemon and berry. This single origin coffee will bring your senses to a place of wonderment and intrigue.
Roast: Medium
On the tongue: Fruit with a floral aroma and playful hints of lemon and berries.


Why not Try Alumbre today
Sign up

 

to join the Alumbre newsletter for updates