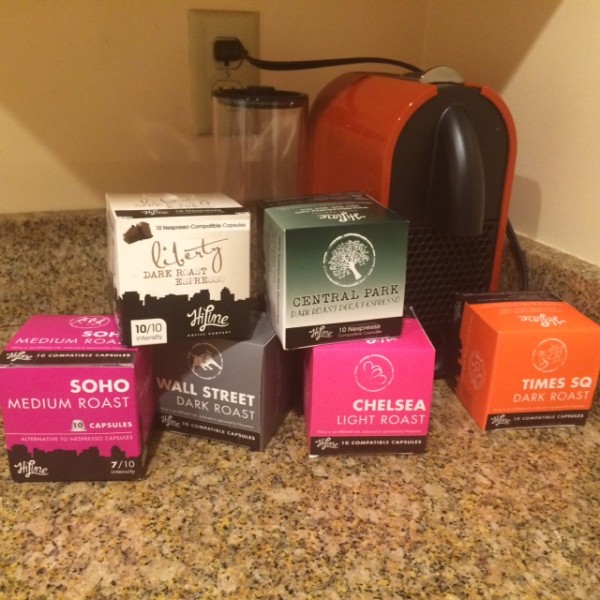 As a verified coffee lover, I enjoy not only a variety of coffees, but I have enough coffee-makers to supply a small town. From my Keurig 2.0 in my South Florida home, to the Nespresso that sits on the counter in Boston, I enjoy mixing things up for different depths, different coffees, and different types. From a medium drip to a full bodied Italian Espresso, I've got it covered.
While I usually tout about K-Cups, it's because I hadn't found a place to buy my Nespresso capsules at a discount. Fortunately, Cross-Country Cafe has started carrying a line of capsules to use in my Nespresso maker that is much more reasonable, and EASIER to get than having to schlep all the way to either the Nespresso store or Bloomies to buy them.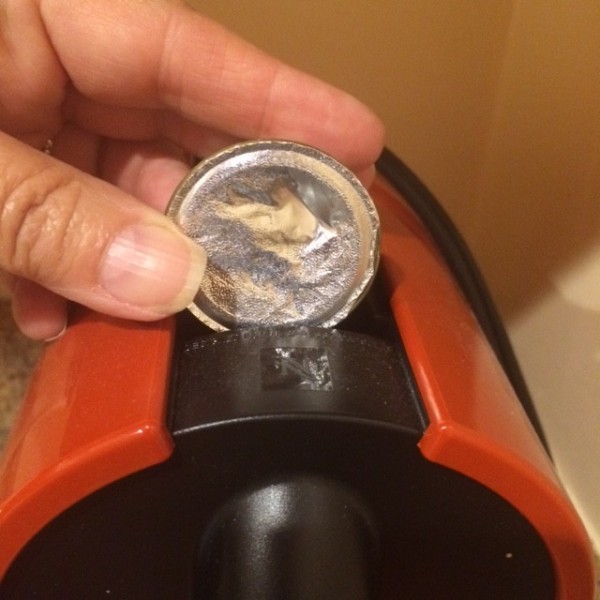 I actually had the opportunity to try ALL of the varieties of HiLine capsules for Nespresso and was pleasantly surprised. The option to enjoy a more balanced cup of coffee from a capsule, like making my morning cup with the SOHO Medium Roast is a great way to jump start my morning.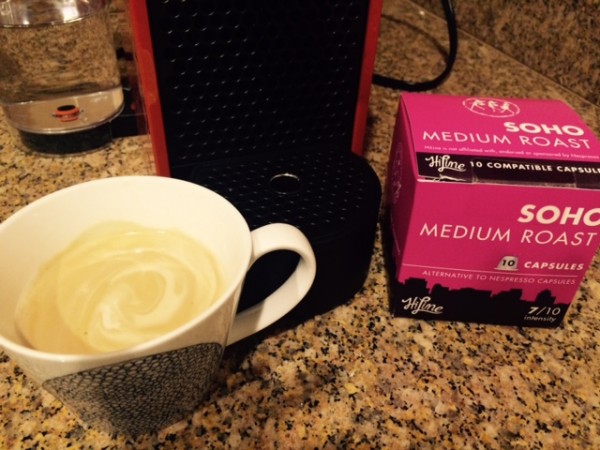 The HiLine capsules paired with my Nespresso means that I get that great crema on each cup. It makes my coffee have a dessert-like quality.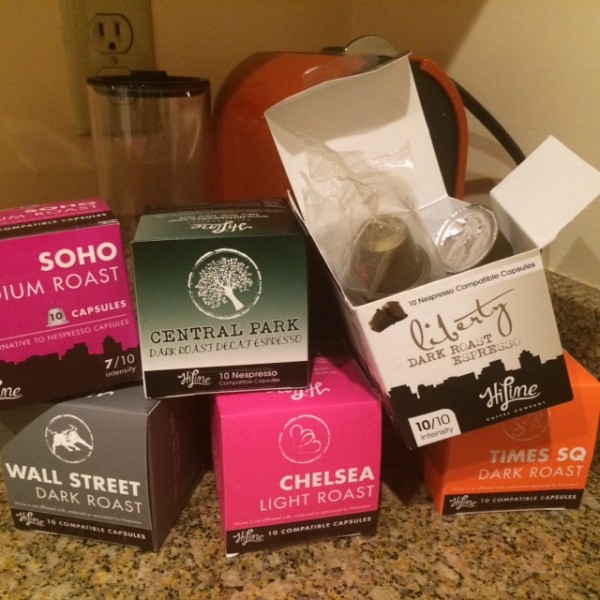 From Central Park decaf espresso to an assortment of light, medium, and dark espresso – there are finally choices beyond just the one brand that work just as well in your Nespresso coffee maker.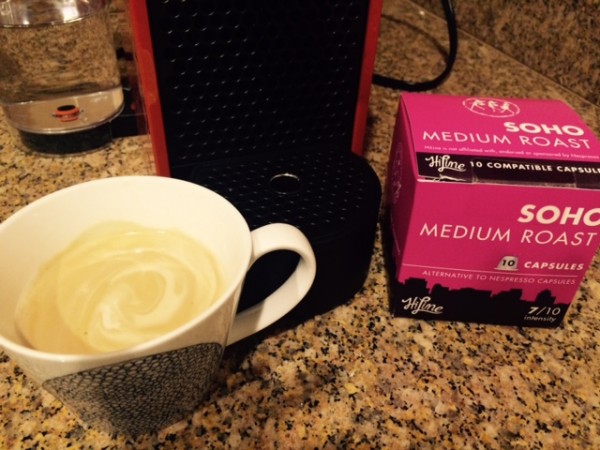 DETAILS
You can pick up boxes of EACH of these at Cross-Country Cafe at only $5.49 (less than half price of the branded capsules).