I received product to facilitate this review. I actually CHOSE what I wanted, so…all opinions are strictly my own.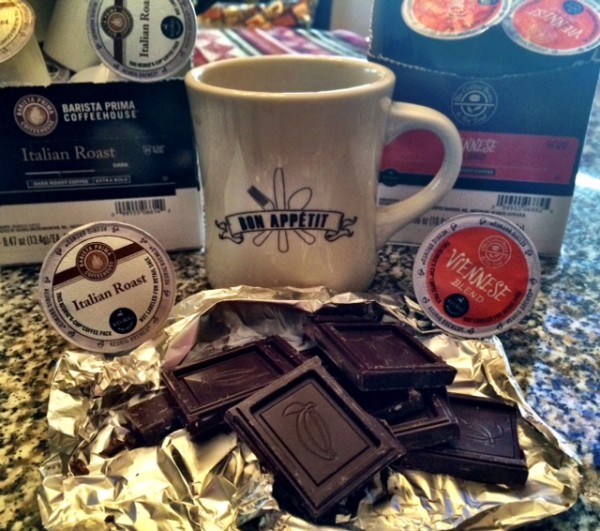 Coffee and Chocolate
Other than a glass of bubbly with chocolate, there's not much that's better than pairing a nice rich roast with a decadent dark chocolate. In my world you can skip the flowers and bring me a rich cup of coffee and a mignonette to nibble along side of it and I'll LOVE you for it.
That being said, I needed to do an experiment. I chose two distinctly different coffees, both known for their dark roast and rich flavor to see WHICH of them would make a better chocolate companion. I popped a Barista Prima Italian Roast into the Keurig first and took a nibble of my dark chocolate with lemoncello. Yum….what a great combination. The bold almost smoky flavor of the coffee brought out the sweetness of the chocolate. THIS is the one.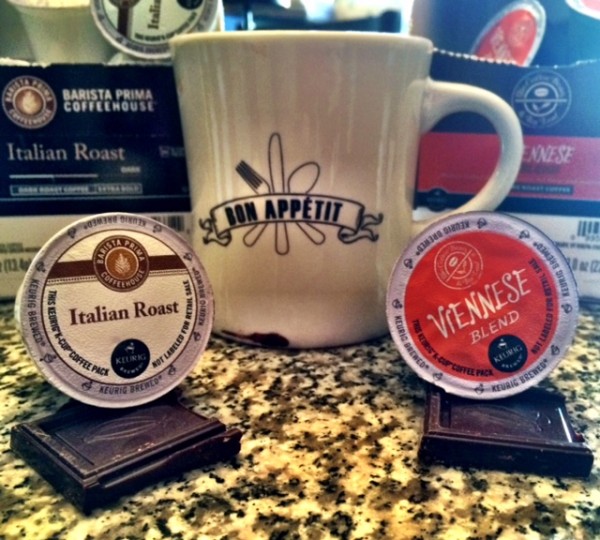 But wait…
I had MORE of this experiment to do. Because I always equate Viennese coffee houses with that decadent chocolate sacher torte, I figured that a Viennese Blend CBTL would pair well with my dwindling bar of candy. A sip of this luxuriously dark blend with hints of caramel and chocolate sensation made my European chocolate bar dance on my palate.
Hmmm….
Which did I think was better? I'd have to try them both again…and again…and…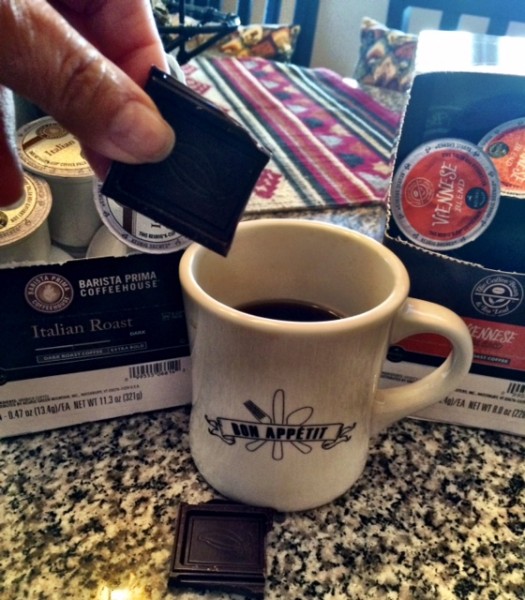 The verdict?
Whether you choose a smoky Italian roast or a blend of Viennese with a slightly lighter texture (but still a dark roast), you can't go wrong. The only thing you'll be wondering is….WHERE DID ALL OF THE CHOCOLATE GO?
For more details