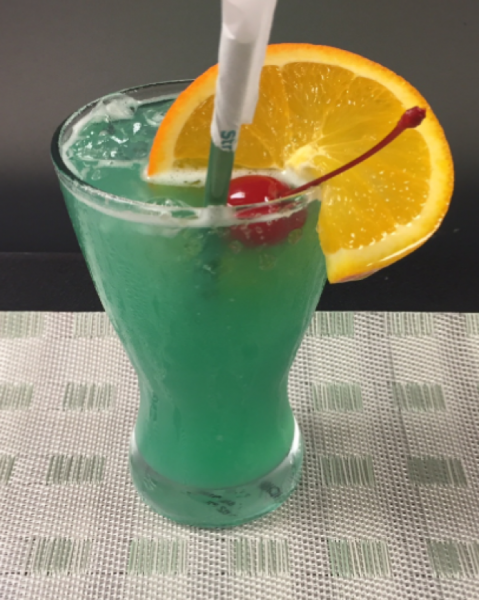 There is nothing like a colorful cocktail to lift your spirits on a hot summer day. Luckily we were able to score a GREAT recipe courtesy of our favorite bartenders at the beautiful beachfront Sonesta Fort Lauderdale Beach. You can easily make this at home, but personally, I'd rather be sitting poolside relaxing in the sun in Fort Lauderdale enjoying it.
BLUE CRUSH
Ingredients:
1.25 ounces Patron Silver
.25 ounces Blue Curacao
3 ounces Pineapple Juice
1 ounce Fresh Lemon Juice
.25 ounces Demarara Syrup
Directions:
Pour ingredients into an iced shaker tin.
Strain into glass with fresh ice.
Garnish with orange slice and maraschino cherry.
If (like me) you'd rather enjoy it poolside at a great hotel across from the beach, check out the Sonesta Fort Lauderdale Beach Resort.
It's got the BEST view of Fort Lauderdale beach (and it's close to one of my favorite shopping malls).