We are what we eat
That was my mom's war cry. We never drank soda, we always ate fresh ingredients, and bought as much as we could from local farm stands. Today I do the same for my family.
Why should your pet eat any differently?
I've learned that the better he eats, the healthier he is. So, I was excited that we've finally got a great sustainable and organic choice that offers dogs (and cats) premium quality ingredients in a balanced natural nutrition formula.  It's something that I've been waiting for. Petcurean  GATHER has finally arrived in pet specialty stores in the U.S. and Canada.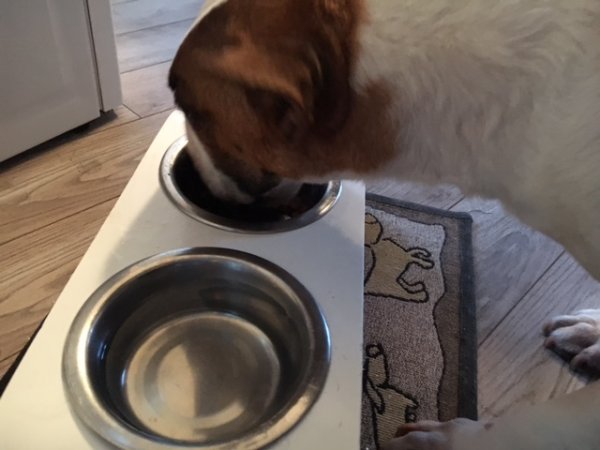 Gather
GATHER is a new pet food line crafted from certified, organic, non-GMO and sustainably produced ingredients.  The recipes are perfectly blended to provide dogs and cats complete, balanced natural nutrition with premium quality ingredients. Petcurean made a conscious effort to find a handful of farmers, growers and fisherman who's goal is sustainable (and responsible) production of the finest natural ingredients. You won't find GMO's…just single source, fresh and dehydrated proteins.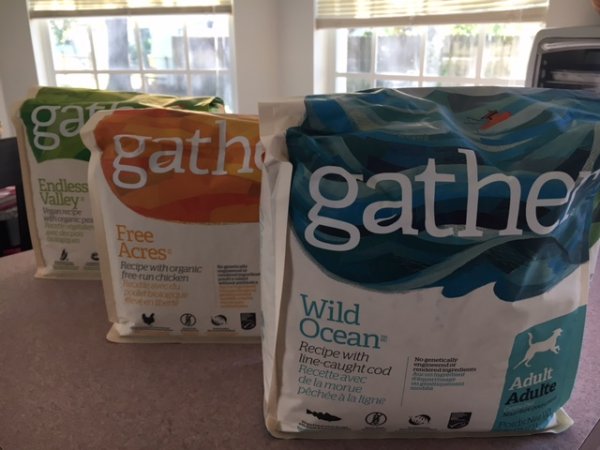 Three formulas
 Wild Ocean
The single-source fish protein in Wild Ocean is MSC certified fresh line-caught cod, pulled from the cold, clean Alaska coast waters. The cod comes from one of the world's best managed, most sustainable fisheries and is an excellent source of high quality protein, and provides essential nutrients, vitamins and minerals. Cod is blended with MSC certified krill, peas, lentils, chickpeas, organic flaxseed and other essential ingredients to provide a hearty, healthy meal for adult dogs.
 

Free Acres
The chicken in the delicious Free Acres recipe is sustainably produced, certified organic and free-run. And, it is the single source of poultry protein. Petcurean has included other wholesome foods such as organic peas, lentils, krill, organic flaxseed, blueberries and cranberries to provide dogs and cats with extra nutrition and extraordinary flavors.
 Endless Valley
Endless Valley's certified organic pea protein and other pure and natural ingredients are crafted into a vegan certified recipe especially for dogs. A plant-based diet can be a great option for dogs, their humans and the environment, and Endless Valley provides all of the essential amino acids and complementary ingredients that provide complete and balanced nutrition. The Certified Vegan Trademark guarantees that Endless Valley does not contain any animal ingredients or animal by-products, uses no animal ingredient or by-product in the manufacturing process, and has not been tested on animals.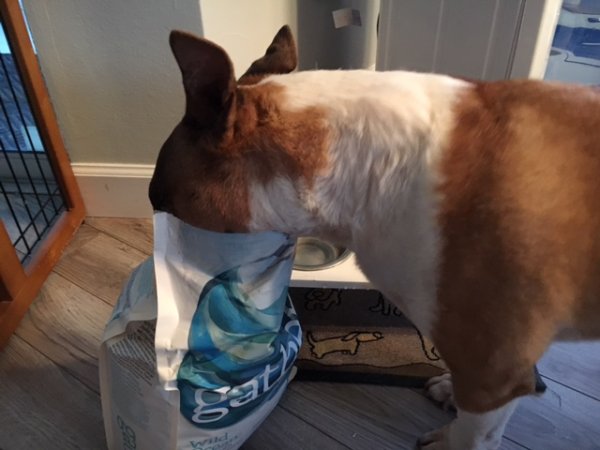 Even the packaging is sustainable
My friends at Petcurean know that when you make a commitment to be sustainable that it has to span the entire package. They use USDA certified bio-based packaging to help reduce the product's environmental impact. By using bags that are one-third plant-based, Petcurean has reduced its use of petroleum-based resources by 30 percent; for every 16 lb. bag the company makes, it saves close to a 4lb. bag worth of petroleum-based material.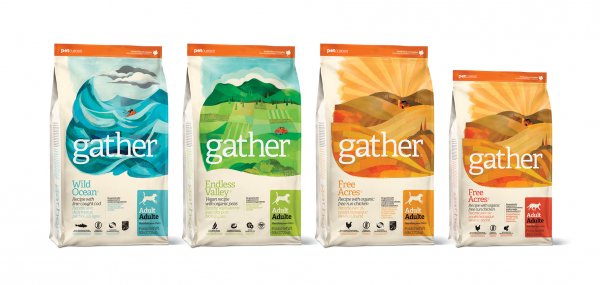 GATHER's certified organic ingredients meet strict government standards for how foods are grown, handled and processed using organic agricultural methods. Certified organic chicken is raised humanely on certified organic feed with no animal by-products or antibiotics, and access to outdoor, pesticide-free pastures.