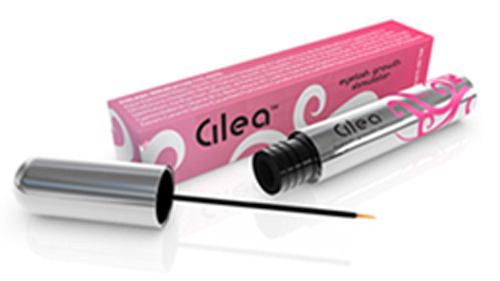 How Cilea Eyelash Growth Stimulator Works

* Ingredients
* Eyelash Growth Cycle

Cilea is the only eyelash growth stimulator with ingredients that promote growth and help make the skin around the eyes healthier.

Our key ingredients boost hydration, stimulate hair growth and strengthen the eyelashes, maximizing growth potential and producing sexier eyelashes. Every component of Cilea promotes long-term health benefits.

Cilea Promotes Eyelash Growth With
No Irritants or Side Effects

We are committed to providing a safe, reliable product with superior ingredients. Our formula is made specifically for the eyelash and eye so there is no irritation or side effects. Cilea's proprietary blend stimulates growth while strengthening the junction where eyelashes grow out of to increase the growth cycle and hold eyelashes in place longer.

We do not include any of the fillers that other eyelash growth products have because they can irritate the eye and reduce moisture, which is essential for growth. Our ingredients are so nourishing and pure, we want you to see them!
Champagne Living says: I use Cilea Lash myself and have for a while. It's so much less expensive than the prescription brand and it works (I'm living proof). Missed my review? Check it out at Batting my Eyelashes. I may not having stocking hanging in the mansion, so I'm hoping that Mr. S slips a tube or two under the menorah.
Cilea Lash can be purchased directly from CileaLash.com and in boutiques for around $69.95