When I arrived in Los Angeles last week, I knew that I was there for the Mary Poppins Returns Event and some extra ABC/Freeform television shows. When I was told that it was the 25 Days of Christmas, I panicked. I spent the morning looking for a blog to post on who would accept my content. For the most part, you (my readers) are empty nesters and while cartoons, kids shows, and teen shows are fine for the grandkids, there are other blogs that write for that audience. When I saw Carter Oosterhouse, and Sherry Yard on the interview list, I was very relieved. Yes, there would be a children's show (and you'll find that posted over on Home Food Fun tomorrow), but it made my heart jump that ABC was talking to MY audience this time around.
The Greatest American Baking Show: Holiday Edition
On your marks, get set, bake! It's a double dose of spice this holiday season when the most festive and friendliest competition on television returns with new host, Emma Bunton (Spice Girls), Anthony "Spice" Adams, veteran judge Paul Hollywood ("The Great British Bake Off") and new judge, three-time James Beard Award-winning pastry chef Sherry Yard, when Season 4 of "The Great American Baking Show: Holiday Edition" premieres with slices of cake, and sweet and savory pastries, Thursday at 8|7c on ABC.
For a little fun, my friends and I decided that we would let you in on OUR favorite holiday baking to celebrate this week's show.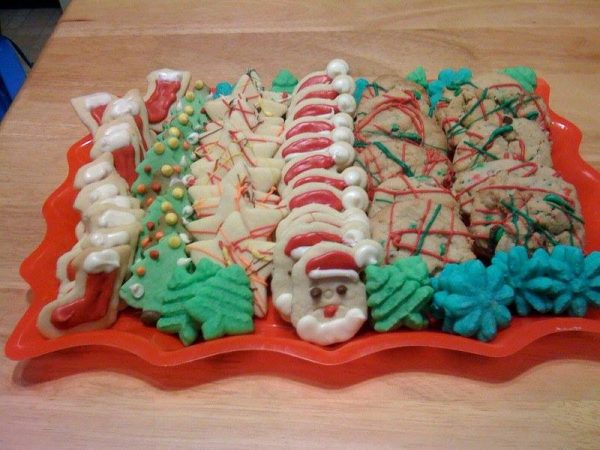 "My favorite holiday treat isn't really based on a recipe. In fact, any sugar cookie recipe will do. It's what I do with my sugar cookies at Christmastime that I love. I decorate them with chocolate. I stock up on those chocolate wafers in red, white, and green. Using special candy-making bottles I'll squeeze out the melted chocolate onto the cookies. Red and white for stockings and Santa. I'll use melted green chocolate for Christmas trees and other colors for the ornaments. It's a tradition I started when I was younger before I even had kids. I would get frustrated that icing would smear and be hard to work with. I discovered that once set melted chocolate would harden. I could make and store as many cookies as I wanted without worrying about the design getting ruined. It was my light bulb moment and I've been making my Christmas cookies this way ever since." Jennifer Auer Jersey Family Fun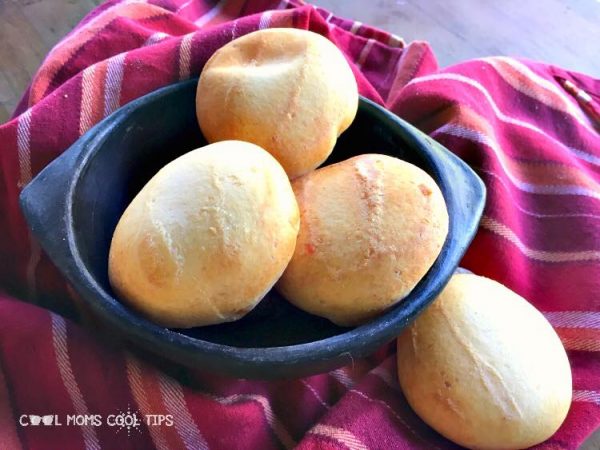 "Pandebonos (Colombian cheese bread) are the highlight of festivities and holidays alike at our home (and back home)There is nothing like a good, just baked, hot Pandebono. These cheese breads are definitely a crowd pleaser! With the holidays upon us, will we be bringing up memories, and also teaching our kids our food culture traditions as we bond in the kitchen!" – Taty Padrilla Cool Moms Cool Tips
The Great Christmas Light Fight
Carter Oosterhouse returns to celebrate the holidays, this time with co-host interior designer Taniya Nayak, as families showcase their wildest and most spectacular Christmas displays. In each one-hour episode, four families from all around the country decorate their homes to the extreme in the hopes of winning the coveted Light Fight trophy and a $50,000 prize, with a total of $300,000 given away for the season on The Great Christmas Light Fight on ABC.
NOTE: My neighborhood "Christmas House" was on last weeks episode. While they may not have won, they do a great job of using the display to raise money for some of my favorite local charities. I know their homes that are decorated to the nines where you live, so I asked my friends to tell me about the ones in their neighborhood.
My favorite light display is a neighborhood light display on Sooy Lane in Absecon. My family and I have been checking out this local New Jersey Christmas light display for years. It's just not Christmas without it. The family's over-the-top display of lights started in 2006 and has grown every year. It spans not only the front year, but also the entire house, the side yard and part of an adjacent forest. They don't charge anything for visitors but do accept donations for the Greater Atlantic Cancer Fund. Once they turn the lights on December 1, it's a nonstop stream of cars driving by nightly until the lights go off on January 1. It's definitely a site to see." Jennifer Auer Jersey Family Fun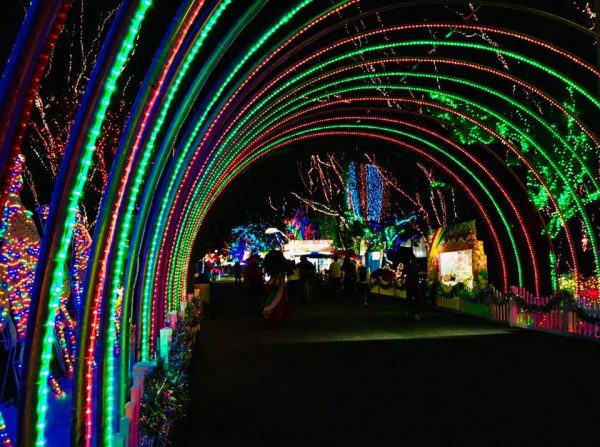 "We love our South Florida tradition of visiting the iconic Santa's Enchanted Forest! It brings together a fabulous holiday light extravaganza that pairs up nicely with fun, rides, food and much more. It has been around for 36 years and started out as a family lighting a dark and isolated road by the highway! Great family fun that gets us festive and ready to go drive by neighbors with hunting for impressive light displays!" Taty Padrilla Cool Moms Cool Tips