Shelter is one of the most basic human needs, along with food, water, and clothing. Having a place to live is crucial to be safe from the elements and lead a comfortable lifestyle. What is great about the city of Philadelphia and the surrounding area is that there is great diversity in the type of shelter that residents can choose.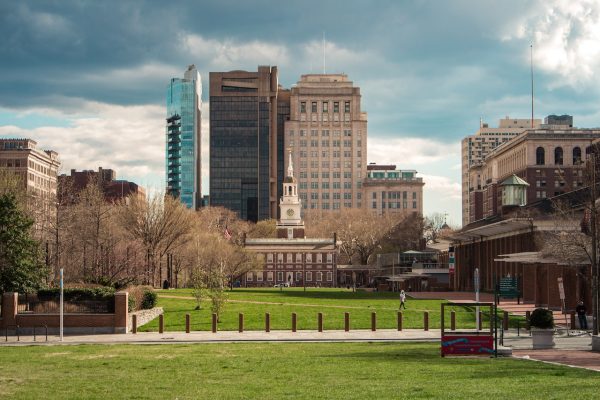 Your living situation has a strong influence on the type of lifestyle you lead. Different personalities and family situations require different types of space to thrive. Not everyone has the same needs or desires for the type of home they live in.
Choosing the right living situation can be a challenge. When you are striking out on your own, with a lifelong partner, or with roommates, it is important to find a living situation that works for your needs. Let's talk about the different types of living spaces that you could choose in the Philadelphia area.
Apartments/Townhomes
Apartment complexes are one of the most common types of living spaces in the city. Many people are at a life stage where they do not want the financial burden of the house, but they still need a private space to call their own. Apartments and townhomes are ideal setups for your first adult living space. You can decorate and furnish most apartments however you want, though you are still beholden to the landlord's requirements. Additionally, renting an apartment or townhome is often cheaper than owning a home, especially when you consider the upfront costs, like a down payment. Another bonus is that maintenance is usually handled by the landlord or property manager.
Tiny Homes
A recent trend that has become very popular among millennials is tiny homes. Tiny homes are often built to be transported to a specific location but then settled down for the long haul once a destination is chosen. A tiny home is the master of space efficiency for those who do not need a ton of square footage. Unique furniture for tiny homes often serves multiple functions and can be manipulated to create additional space in the home. Tiny homes have several advantages, such as location flexibility, reduced costs, and creative space usage. However, tiny homes are generally defined as anything less than 600 square feet, so be prepared to be in close quarters with other residents.
Single-Family Houses
Many residents in Philadelphia look to the current supply of homes to find a new living situation. Thousands of homes have been previously built in the area, and when owners decide to sell them, you have the opportunity to buy one for your family. Owning a home has significant advantages over other living situations. First, your home loan builds equity in the property with every mortgage payment, setting you up for financial benefits in the future. Second, owning a home means you can make changes if you like once you become the new owner, which is useful if you bought the property without loving every aspect of it. A home is also more private than renting an apartment or townhome where you may have neighbors who share a wall or live above you.
New Constructions
Perhaps there are no homes on the market that meet your specific needs for a living situation. In this case, you may have to consider purchasing a new construction home in Philadelphia. New constructions have one huge advantage over every other type of living situation; customization. You can have the home designed however you want as long as it conforms to local building codes and is within your budget. Though new construction will be more expensive and take longer to prepare for move-in day, the benefit of designing a home that is perfect for you and your family is tough to match.
RV Parks
Are you someone who hates the idea of settling down in one place? Maybe you are a nomad that has no interest in living in a building. Recreational vehicles and RV parks might be the solution you desire. RVs are usually thought of as vehicles for vacations or traveling, but they can also make decent homes as well. If you do not have huge space needs or the desire to stay in one place, you could live a life on the road, settling down in RV parks, which are growing in popularity, for stints of whatever length you desire. Motor homes and trailers can be versatile living situations for specific personalities, so if you are a restless individual or family, then this could be the perfect living situation.
What Living Situation Suits Your Lifestyle?
This is the most important question to answer when you are searching for the next living space as an adult. What makes the most sense for your career path or family makeup? Where will you feel the most comfortable? Do you crave a large space in a new construction home or do you love the efficiency of a tiny home?
Research options in Philadelphia that will fit seamlessly with your chosen lifestyle for the greatest level of enjoyment.