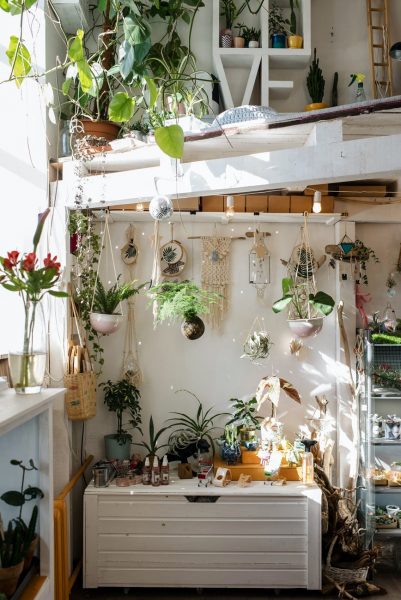 People living in tiny houses think that they do not have too many options to choose from when it comes to buying furniture. Given the limited amount of space inside these settings, it is understandable why they think so.
However, there is always a workaround to these problems. In the case of tiny houses, you need to be a bit selective while buying furniture. While style and design will always be important factors when buying furniture, you need to focus more on the functionality aspect of them when buying for a tiny house setting.
That being said, here are five types of furniture that you might want to invest in if you are living in a tiny home, or plan to do so sometime in the future.
#1 Bunk Beds
Having a queen or king-sized bed in a tiny house is pretty much impossible. And even if you do manage to fit one in, it will end up taking all the space inside. So it is best to opt for bunk beds in your tiny home if you have more than one person living there.
A vertical arrangement of beds is more suitable for a tiny home environment. Not only does it save space, but it also offers a unique look to your interior. You can choose any type of frame you want for the bunks, as long as it complements the interior of your tiny home.
#2 Beds with Drawers 
In case you do not have to worry about accommodating two or more persons inside the tiny house, or you can afford to have a regular-sized bed in there, you should get one with drawers.
The lack of sufficient storage space is a huge issue in tiny houses. Hence, you need to fully utilize the space you have to accommodate all your belongings. A regular bed with drawers can help you do so easily. You can use those drawers to store your clothes and other belongings. In most cases, these drawers will take up all the space under your bed. So in practicality, you will be able to enjoy quite the storage space even in a tiny house setting.
#3 Nesting Tables
Nesting tables are useful in all types and sizes of houses. In a tiny home setting, however, these tables have a greater impact. 
A nest of tables can save you a lot of space. You will be able to have a bunch of tables in different sizes while not having to waste precious floor space. These tables come in a variety of design and style options too. So you can rest assured that you will find something that matches the appeal you are going for at your tiny house. 
Be it for decorative purposes, or for serving coffee and cakes to your guests, you can use these nesting tables any way you want.
#4 Folding Chairs
Folding chairs are life-savers. You cannot do without them in a tiny house setting.
You can use folding chairs however and wherever you like. And the best thing about this type of furniture is that once you are done using them, you can fold them up and store them away. They do not take up a lot of space, and even if they do, it is not a permanent arrangement. 
These chairs are perfect for when you have guests over. Normally, you would have your couch or sofa for them to sit on. However, since it is a tiny house, it will be difficult for you to put a couch or sofa in there. So what you can do is have a few folding chairs tucked away in a corner of the house, and use them whenever you have guests over.
#5 Wall-Mounted Tiny Tables
A wall-mounted tiny table can be used for a lot of purposes. Ideally, you should be using them as a dining table or your workspace. Sometimes, they can function as a kitchen counter as well. The reason they should be mounted on the wall is so that you can fold them up when you are not using them. That way, you will be able to save a lot of space.
These are all the types of furniture that you should be looking into for your tiny house. As you can tell, we have focused more on the functional or practical side of things. That, however, does not mean that you cannot experiment with their styles. As long as they fit and look good inside the house, you can get them in any design you want.