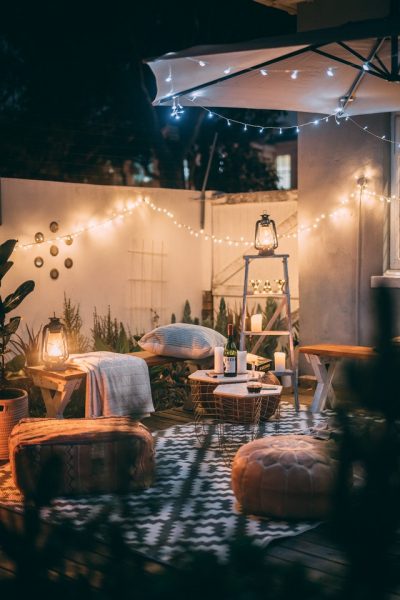 Buying the right furniture for your residential property can make a huge impact on your lifestyle. Hence, many homeowners today are particular about the kind of furniture they buy for their home interiors. In many cases, the design and the function of the interior furniture have to do with the limited space available. However, things are different when you are buying furniture for your home outdoors. Different homeowners use their outdoor space differently and therefore you must buy outdoor furniture based on how you want it to work.
Here are 4 great tips on how to choose the best outdoor furniture for your space and lifestyle.
Picking the Right Size
Like indoor furniture, outdoor furniture comes in different sizes and shapes. Hence, you need to ensure that you have clarity on the available space that you want to use. If you have a big backyard area you can go ahead and focus on a large outdoor sectional. On the other hand, smaller backyard spaces will need something that fits the space. Measuring the available space would allow you to decide how you can choose the best outdoor furniture that influences your space and lifestyle.
Choosing the Right Material
Outdoor furniture is mainly available in plastic, aluminum, wood, and wicker. Hence, you have to be clear about what material suits your local weather. Aluminum furniture is ideal for humid climate zones and it is also lightweight. Wicker is the best option for sun-covered patio areas. Plastic is highly durable and lightweight but it might not be the best-looking option. Wood, on the other hand, looks great but it can cost you a bit more than the rest of the options.
Know Your Style
If you don't have much space in your backyard, bistro-style chairs and a table would be a great idea. This is because it allows you to have a little space where you can sit and have conversations as you do in a roadside café. If you have a decent enough space, choosing a dining theme would be a fair idea. This allows you to sit with four or more people and have some great time over afternoon and night meals. Big backyard space is an ideal option for having a sectional sofa where you can have the best comfort and convenience.
Get the Best Quality and Design
Harsh and changing weather conditions can influence the longevity of your outdoor furniture. Hence, you need to look for the best quality furniture as they are more susceptible to damage and abuse. It is, therefore, essential that you choose the best furniture retailers and brands that can offer you the best quality and designs. For this, you need to evaluate and compare different options available locally. The overall design of the furniture must blend with the character of your residential property. This would give it a nice clean appearance and influence your lifestyle seamlessly. Also, choosing the right design would allow you to make an impression on your guests and visitors.