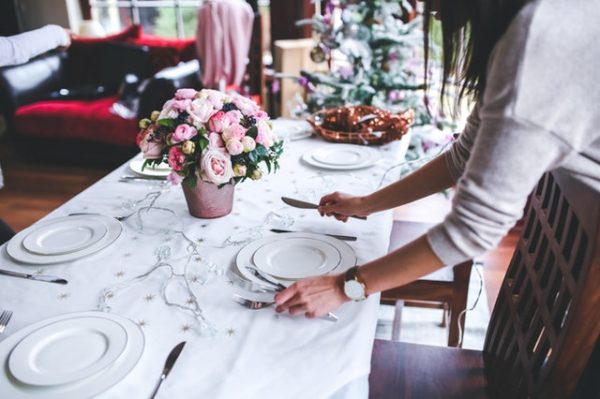 There are a lot of elements to hosting a great event for your business, organization, school, family, or anything in-between. Comfortable seating, the right décor, great drinks, a gorgeous venue – the list goes on. However, one of the focal points of any occasion is the food. You want to make sure that your guests get something they enjoy, but with all the choices out there, how will you know which is right? You must consider your budget, your own preferences, and of course the preferences and special needs of your guests. Pulling it all off might seem like an impossible feat, but these tips are sure to help you out.

Work with a Caterer
Trying to decide on a menu without the assistance of a culinary professional could take an enormous amount of time. So, the first step to determining what you'll serve your guests are finding the appropriate caterer. As you look for the best catering, there are a few elements to keep in mind; your budget, their reputation, their versatility with food choices, included services such as setup/cleanup and servers, and of course, their availability.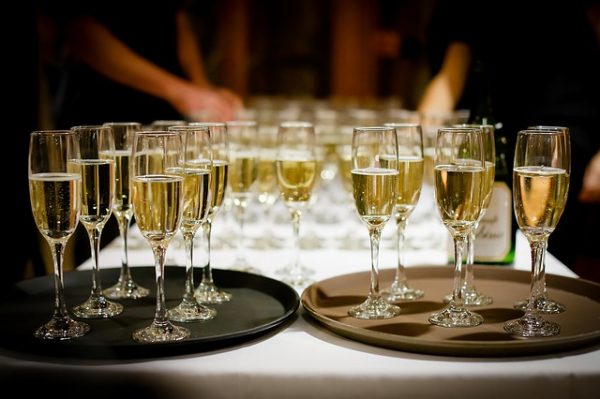 Consider the Event Type
One of the first questions the caterer will likely ask you is what type of event you're having? This is typically so they can ascertain what types of foods should be considered. If it were a black-tie event, for instance, you might want to choose delicate entrees like filet mignon or oven roasted chicken breast. However, if it were more of a party or social event, they could consider finger foods and appetizers. The venue can also play heavily into your food choice as well. Is the venue a very formal and sit down friendly area where guests will likely be eating at a table setting, or is it more of a social and interactive space where guests may be better off eating finger foods off trays carried by mobile waiters and servers? This would be a great time to discuss themes if there are any so you can paid food and decor. At a San Diego event venue , you may be more inclinded to have a summery and outdoor event, whereas if its going to be snowing outside it may make more sense to go formal and black tie.
Consider Special Dietary or Religious Needs
Knowing your guests is extremely important when choosing the food menu for your event. Special dietary needs or religious beliefs often prevent guests from eating certain types of meals. Common diets to consider are vegan, vegetarian, kosher, and those who don't eat pork. As you create your menu, be sure that you've made enough food selections to accommodate those needs. This may mean adding another chicken meal to the menu, considering some vegan or vegetarian entrees, and even making the catering company aware of certain aspects like those who are allergic to peanuts and other ingredients. Be sure to ask your guests in advance if they have any special needs so you can ensure that you've accommodated them, there is nothing worse than showing up to an event and you're unable to eat.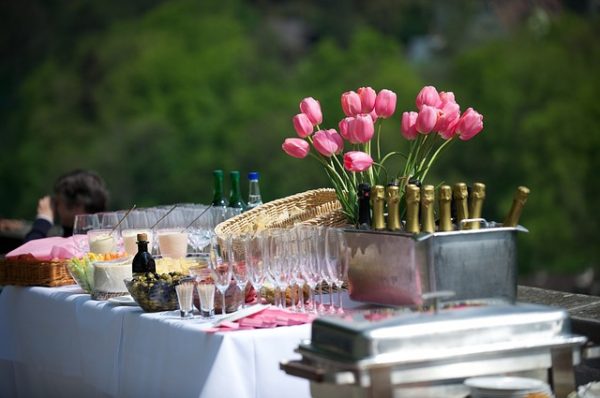 Consider Your Budget
One important factor to all of this is having the money to afford it. While you want to make sure that your guests have a great meal, you must also make sure you don't go bankrupt trying to make them happy. Review your budget prior to making meal selections and provide this number to your caterer. They can help you to find menu options that will accommodate all guests and their religious or dietary needs while keeping it affordable.
Choosing the right food menu for your event will require some effort, but as long as you keep these factors in mind, it should be a lot easier. Consider your budget, talk with your guests about special needs, and find a caterer who can accommodate your needs and your budget. With these tips in mind, your event is sure to go off without a hitch.