In anticipation of visiting Hong Kong this coming year with my Cathay Pacific tickets, I've been oohing and ahhing over what to see, and festivals are on the TOP of my list. This week (May 25-26) the 100 year old Cheung Chau Bun Festival takes place.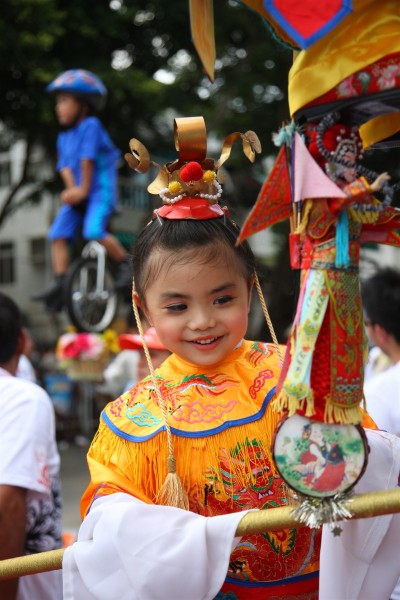 Thousands of people descend upon the tiny island for The Piu Sik (Floating Colours) Parade, Lucky Bun (Ping On Bun) and The Bun Scrambling Competition, the ancient custom during the Taoist festival.
Passed down for generations, Cheung Chau Islanders the festival mixes old with new, to keep the young people involved. This year's feature: "K-Pop stars" by one of the Piu Sik parade teams, the first-ever "Ping On (Lucky) Macaron" with Chinese tea flavor was invented to commemorate the festival.
It all started with a plague that devastated Cheung Chau in the late Qing dynasty (1644–1911). The islanders built an altar in front of the Pak Tai Temple and petitioned the god Pak Tai to drive off the evil spirits besieging the island, while parading statues of deities through the narrow lanes of their village. The plague ended after the performance of these Taoist rituals and 100 years later the rituals are still performed in a festival that is listed as an intangible part of China's cultural heritage.
DETAILS
Visit: discoverhongkong.com