This post is sponsored in cooperation with Catalyst Collections. All opinions are strictly my own.
There are certain things that are very important to me.
Working to support causes that I truly believe in.
Aging in good health with a sharp mind.
Living an uncomplicated life.
Supporting brands that give back to their communities.
Knowing at the end of the day that I did the best that I could to lift others up.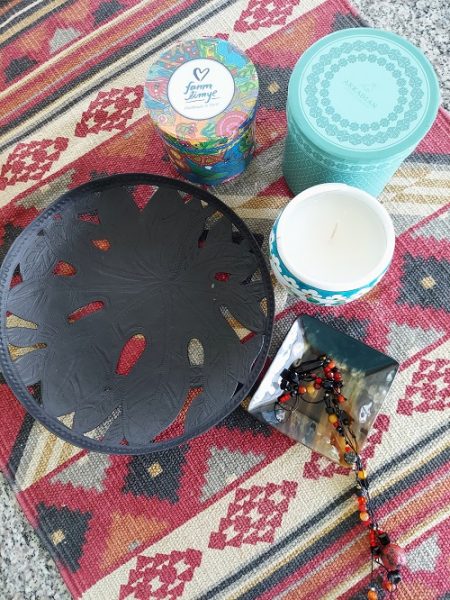 I shop with my convictions
What can I say? I'm a child of the '60s who believes as strongly today about women's rights around the world as I did 50 years ago. When I learned about Catalyst Collections I knew IMMEDIATELY that they were a program that I wanted to support (hint, for those on my gifting list for the holidays this year). Their initiative is to bring high-quality, handmade products from Haiti and Iraq to all of us here in the US. Allowing us the opportunity to support women artisans (beginning with those in Haiti and Iraq) and allow them the opportunity for vulnerable women around the world to achieve economic independence and to become empowered.
We envision a world where all women have the opportunity, capacity and support to become powerful catalysts for social and economic change.  – Catalyst Collections
What Catalyst Collections does for women in Haiti & Iraq
On our end, we see beautiful artisan products including jewelry, home decor, accessories, and amazing gifts. But, what they do with the money that you and I spend to make OUR lives more beautiful is to prepare, train and support women entrepreneurs and artisans to gain business acumen, technical expertise, life skills, and economic stability. This training helps those individuals and businesses develop the skills they need to operate successful enterprises through the production of products inspired by their culture, yet adapted for US tastes.
Right now they offer beautiful Artisan products from Haiti and Iraq and have plans to scale this model to other countries and communities.
I picked out a few things from the Catalyst Collections
OK, so I picked out MORE than a few, but the holidays are coming (so, maybe they ARE 5-months away, but who's counting).
I fell in love with this Breadfruit Bowl from the Fanm Limye Collection. Fanm Limye means "Illuminated Women" in Haitian CreoleFanm. The collection began in Haiti in 2012 to promote the economic empowerment of vulnerable Haitian women. It has grown into a network of small businesses, including candle makers, metal workers, recyclers, and beekeepers, working together to produce products for your home. This medium-sized bowl has found a permanent home on my kitchen table.
Products in this collection are handmade by artisans using upcycled materials sourced in Haiti.
From the same collection, I picked up the Fanm Limye Box designed by Haitian artist Sully Gutemberg. I love the vibrant colors traditional Haitian symbols and nature. Check out the cute fish on the nautical-themed box…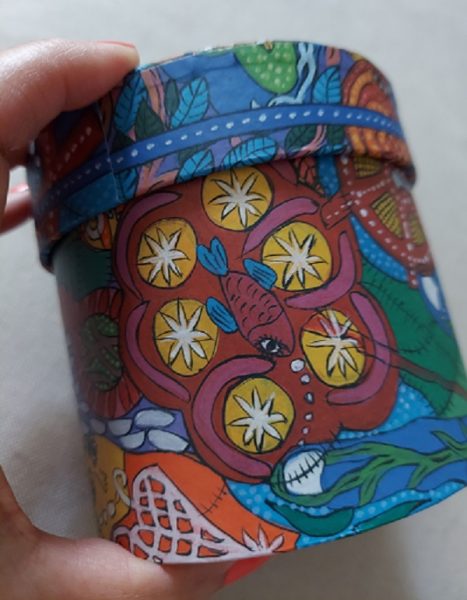 I love dahlias, so when I saw this gorgeous Dahlia Garden Candle from the Akkadian Collection…well, I immediately thought of my daughter-in-law who's favorite gift is always candles (this one will be for her birthday, coming in the Fall).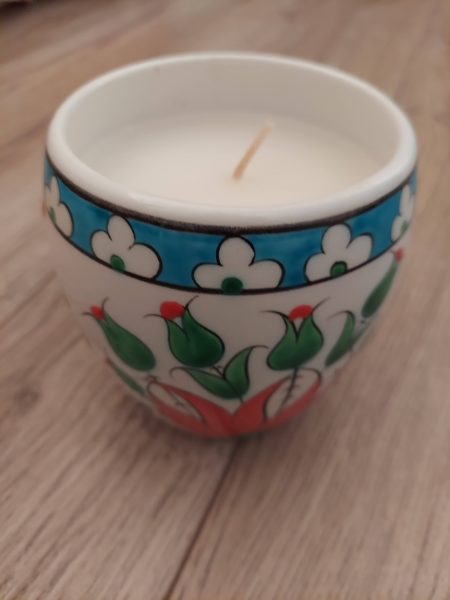 The candle is available in these scents:
Chamomile: Refreshing and herbal, encourages relaxation
Lavender: Floral and soothing, promotes serenity
Rosemary: Light and woody, adds brightness
Vanilla: Creamy and deep, invites comfort
After the Rain: Crisp and clean, boosts energy
Kulecha: Sweet Iraqi dessert, induces nostalgia
Samoon: Freshly baked Iraqi bread, brings warmth
Accessorize, accessorize, accessorize
As I pull out last year's summer clothes (and feeling thankful that they still fit), I immediately saw that I needed to perk up some of those very plain shirts. I was excited that the Akkadian Collection offered this Nora Necklace ( "Nora" translates to "Fire" in Assyrian and as you can see by the colors it is FIRE) that can be work so many different ways (plus I'm guaranteed that no one I know will be wearing it, at least until they read this post.
and at the end of the day, that gorgeous necklace is placed on a Square Horn Catch-All bowl.  This delicate bowl from the Fanm Limye Collection is made from recycled horn and is the perfect size for putting your earrings and rings in at the end of the day.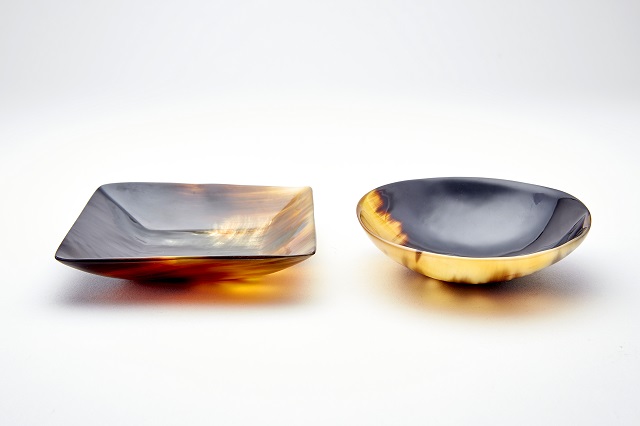 These are only a small taste of what awaits you when you shop from Catalyst Collections.
GIVEAWAY
Enter to win MY favorites from Catalyst Collections.
US residents, 18+
Giveaway ends 7/21/2021 at 12:00 AM ET
GIVEAWAY IS NOW CLOSED