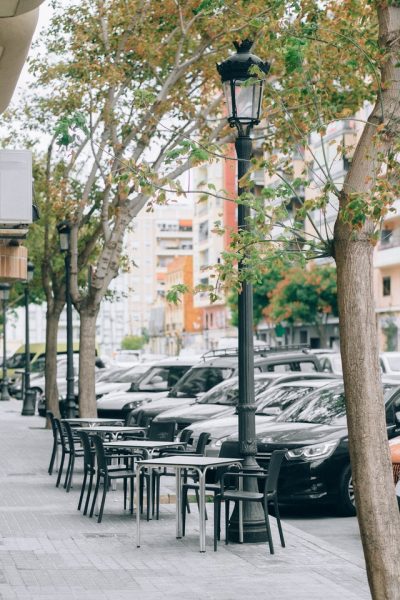 One of the most common questions of car owners is whether a parking ticket can affect their insurance or not. 
Well, the answer depends on a number of factors. 
But worry not, keep reading this post to know all the cases where your insurance can get affected and the situations where it won't. 
Do All Parking Tickets Impact Your Driving Record?
Your permanent driving record does not contain parking tickets. In fact, tickets alone won't influence your driving rights. So if you pay the fine on time, you should be good to go. Also, parking tickets won't result in additional points, as they're not points tickets.
Can Parking Tickets Impact Insurance Premiums?
It shouldn't come as a surprise that car insurance companies look at your driving record for determining the cost of premiums. Convictions for traffic-related offenses like speeding or running red lights along with DUIs may affect your cost of monthly or annual insurance.
Insurance companies usually look at moving violations or other issues with your driving record. Other instances, like getting a parking ticket or excessive sound of mufflers, are considered infractions that are not related to moving and won't directly influence your insurance rates.
If you do not pay for a parking ticket or several parking tickets, you may face the consequences, which could affect your insurance premiums. 
Moreover, unpaid parking tickets can be handed to a collection company, and credit bureaus can take it into account for calculating your credit score. This can impact your car insurance rates. 
However, if you reside in one of the States in the US where it is illegal to consider credit scores for insurance rates, then unpaid parking tickets shouldn't be a problem.
Another potential consequence of not paying for parking tickets could be the cancellation of your car's registration. And that can impact your insurance premiums. However, if you're pulled over for driving without registration, you'll likely be fined and even detained.
There are several ways late parking tickets payment can cost you additional cash. However, whether it's applicable to you is contingent on your state's laws as well as the circumstances in which you were issued the ticket.
Other consequences of late fine payment: 
Your fine can be increased due to late payment.

Your car could be impounded or booted.

Your car might be auctioned off.
Parking Tickets From Private Property Owners
Most of the time, parking tickets will be issued by the cops. Property owners with private properties such as shopping centers and college campuses can issue parking tickets too. But, tickets issued for parking on private property aren't always legally valid.
Getting your car towed is another possible consequence of not paying a ticket. Many states allow you to pay online. Some states permit payment by telephone or mail as well. In either case, failing to address these issues could end up costing you hundreds of dollars. This is why it's recommended to deal with any tickets as soon as possible.
Final Word
If you believe that you have received an unfair parking ticket, challenge it as soon as you can. The majority of local and state authorities provide you with a period of two weeks to 30 days to contest a parking ticket. Also, make sure your car doesn't make it to the list of most ticketed cars, as cops usually look out for such vehicles. The last thing you'd want to be on the cops' radar, so pay off or contest your ticket.