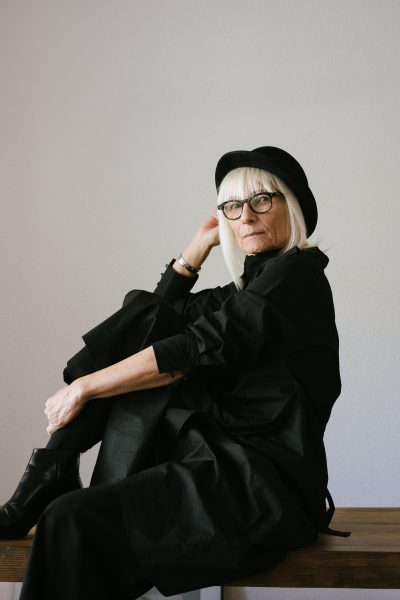 In today's fast-paced world, when people's lives are indulged in technology, technology has a huge impact on every aspect of life. Especially due to COVID-19, e-commerce sales have seen an upsurge as people prefer to shop from the safety and comfort of their homes.
The expanse of online shopping encompasses all retail commodities such as clothing, household items, groceries, including eyewear. For example, the Vision Council Market Research team found that the online sales of eyewear surpassed 2 Billion Dollars in 2018.
Reason for the Success of E-Commerce in Eyewear
Eyeglass businesses can improve their credibility greatly by providing online emergency services in today's era. There are a couple of reasons that are the biggest causes for the mindset shift of consumers. These are:
Online shopping can be done at any time which the consumer finds convenient. Since there are no physical doors of the online shop, they do not close. In addition, there are no set hours for logging into a website. Studies reveal that 43% of people make online purchases while in bed, and 20% of people make online purchases in the car. 
With the emergence of mobile-friendly applications and websites, people find it easy to order eyewear online. Customers can easily upload their prescriptions at online channels and choose from thousands of available eyewear, including glasses and contact lenses, at various brands and e-shops.  
Online reviews help many people make decisions regarding their purchases. It can help them immensely as they cannot see the product in physical form. Some people even enjoy reading reviews regarding eyewear products by users. Studies show that online eyewear reviews influence 93% of people to make purchase decisions. The reason is that people rely on online reviews and trust them. 
Customers can save a lot of money while making online purchases. This is because there are sales drives that reduce the cost of the product benefitting the customers ultimately. Also, competition has driven the cots down, which has made eyewear more affordable for people.
How Can Eyeglass Businesses Improve their Credibility by Providing Emergency Online Service
Expensive eyewear demand keeps fluctuating. However, prescription glasses will always be in demand. Warby Parker, in 2010, found his niche in the market by providing low-cost quality eyewear to people at the convenience of their homes. Warby Parker also provided free shipping facilities, and people were able to try five frames at home before choosing their final purchase. Also, the generous after-sales and return policies built customer's trust, and the company thrived as they broke their sales record way before the estimated time frame. Today the revenue of Warby Parker is almost 1 billion US dollars.
Another example of a reliable brand that is making its name in the online eyeglasses business is Overnight Glasses. The company has left no stone unturned in facilitating its customers during pandemic situations. Along with the provision of prescription glasses, blue light glasses, men and women glasses, sunglasses, etc, Overnight Glasses is also providing emergency glass service to make access easy for consumers. These services have helped this and many other brands to build their credibility among their customers.
Guide to Initiating a Successful Online Eyewear Business
The dynamic eyewear market demands a well-planned strategy for success in the e-commerce world. Following are some tips that can guide you in improving your online business credibility:
This is a fundamental factor for success in the e-commerce market. Your website's attractive and simple design enables your online sales to spike as it can keep users on your page long enough to make a purchase. In addition, it should load quickly, or users will switch to another site.
Trust is also vital for e-commerce businesses. Customers should feel safe and secure that their privacy will not be violated on your website. Ensure maximum business transparency to build trust by simplifying the purchase process without asking for many unnecessary customer details.
Simple Website Navigation
Easier and simple website navigation is one of the top reasons e-commerce websites succeed. For instance, take Amazon, which has a simple back and forth navigation process, even after selling thousands of products in various categories.
SEO optimization enables your products to come upfront in google searches. This would increase your sales to a great extent. For effective product display, optimize your product page in search queries, product description, recognizable keywords, etc.
Good customer feedback and reviews can generate additional sales. 61% of online shoppers read product reviews before making a purchase. You should offer good products with excellent customer service for better reviews.
Quick Check Outs and Payment Methods
If your website is efficient and allows users to checkout spending less time, there is a big possibility of higher sales. Quick checkouts lessen the abandoned shopping carts. Moreover, provide multiple payments for the customer's convenience, including credit and debit card payment methods, the third party like PayPal, Payoneer, etc., and COD services.
Conclusion
Credibility in business can be built by getting more revenues. Long-term success strategies in the online eyewear market include reaching the target audience through social media and search engine optimization. Customer recommendation and feedback are the most effective strategies in capturing the market. You can gain a good clientele by providing a quick and easy online service, ensuring that your clients return to your website as prescription glasses are people's recurring need.