So, I'm not 18 or 25 or even 30 anymore. I'm quickly creeping on 60 (only 2 1/2 more years to go) and I'm starting to look and feel a bit older. Don't get me wrong, those who were at EVO last week know that I'm always one of the first on the dance floor, love to go have a good time and YES, shopping is still a bit of a fashion-passion for me. Still, years of sun worship, lack of hormones, and the things that just seem to creep up and one day say BOO when you look in the mirror are HERE so, when I was invited to learn about the newest and EASIEST way to reduce some of those wrinkles I hopped into the car and FLEW down to Boca to see Dr. Jason Pozner at the Sanctuary Medical Aesthetic Center to learn more about Pellevé.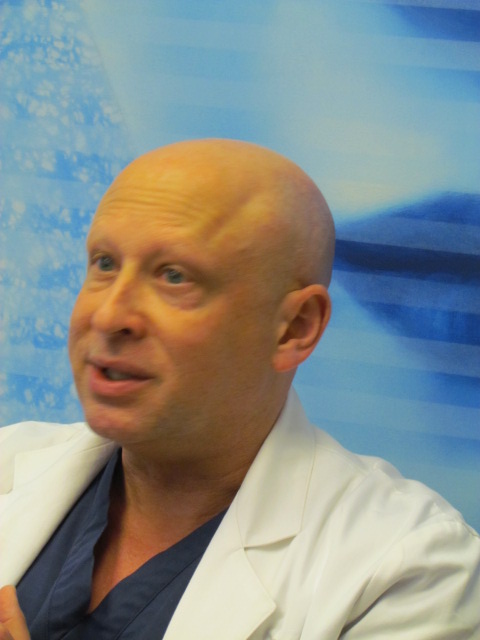 Over sushi and drinks we were given the 411 on Pellevé by Cheryl Staurowsky, CMA (certified medical aesthetician). Dr. Jason Pozner arrived to add his input into this newest treatment for smoother, tighter skin and while I LOVE the idea, I realized that I am not a candidate.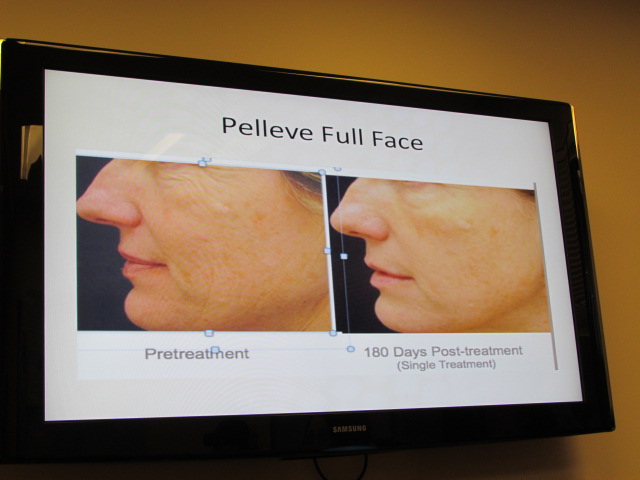 What Pellevé improves
Sagging skin under the chin
Nasolabial folds – also known as the "parentheses" around the mouth
Fine wrinkles around the mouth
Lines between the eyebrows and on the forehead
Crows feet
Lines and wrinkles below the eyes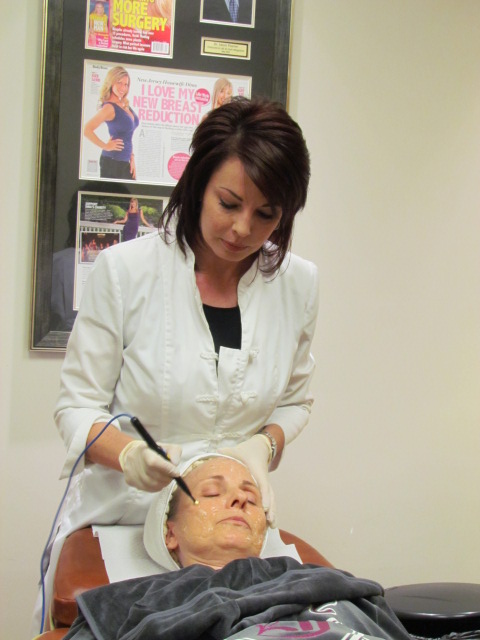 It works by heating the deep layers of your skin using radio frequencies. I got to watch 54 year old Christine Mancini (a patient of SMAC)  having her first treatment and there was an IMMEDIATE plumping of her skin making her look VERY refreshed. I soon learned that this plumping would go down and collagen would slowly build up creating a much smoother/tighter look to the skin. Depending upon what areas are treated (most people have their full face done) the entire treatment takes under an hour to do. Cheryl suggested that patients return periodically since progressive treatments keep the collagen building (usually 4 – 6 visits). Often used in conjunction with other treatments for the BEST effect, Pellevé's biggest plus is that it causes LESS injury to the skin compared to Thermage.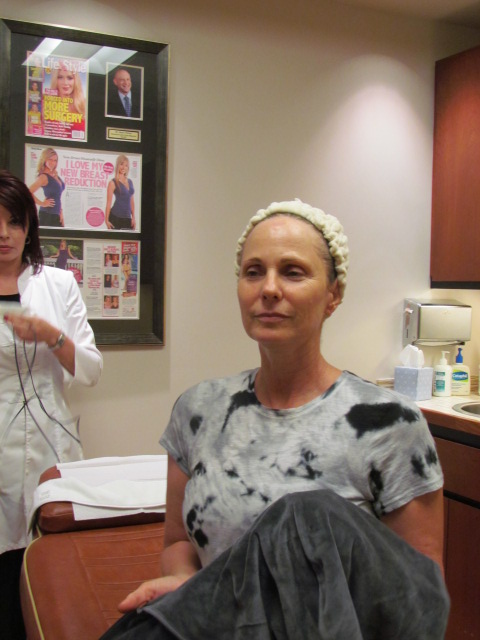 ME? I'm lucky enough not to have crows feet (except when I smile, and I want to KEEP those), my forehead is clear as well – BUT, my OTHER lines are WAY TOO DEEP for Pellevé. However – I returned to SMAC a week later to see Dr. Pozner and in minutes he made my skin look INCREDIBLE by removing age & sun spots for me. I'll write more about that later.
If you'd like to learn more about Pellevé go to http://www.pelleve.com
Dr. Jason Pozner can be found at – Sanctuary Medical Aesthetic Center in Boca Raton, FL
Pellevé treatments cost approximately $225 each.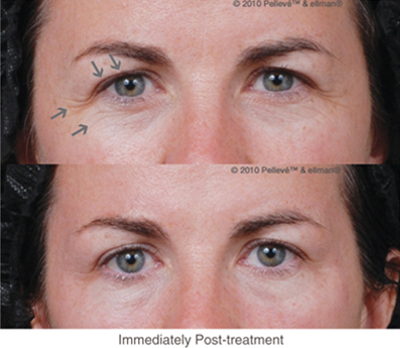 I was an invited guest at SMAC to learn about Pellevé. I have NO medical background. For full details about the pluses and minuses of any treatment please consult your doctor. All opinions are strictly my own.