This post has been sponsored by Poise via Acorn. All opinions are strictly my own.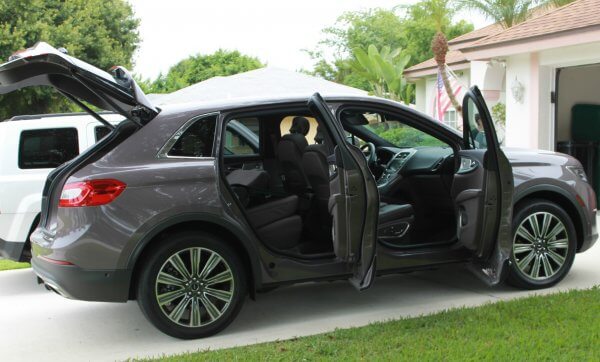 Travel blogging….sounds glamorous doesn't it?  Jetting off to Thailand, driving through the low country in South Carolina, 1700 mile ski trips from Florida to New Hampshire, and Paris…there's always Paris.
Yes, it does sound glamorous
The  truth
I've spent 11 hours curled up on the floor of the Bangkok airport, using my carry-on as a pillow as I tried to sleep after my OVER NIGHT flight was cancelled
I think I may have leaked onto the brand new car that I was test driving as we drove the bumpy country roads in South Carolina.
Even the bunny slope is NOT a 62 year old woman's best friend
Riding a segway…is not an easy task
My husband finds every bump and pothole on Rte. 95  from Vero Beach, FL to North Conway, NH
But….YES, there's always Paris (at least there WAS – I haven't been back in 5 years)
But that doesn't stop me
I'm getting ready to take a holiday ROAD trip again, from the Sunshine State to the Ocean State to see family. It's been WAY too long since we've all been together for the holidays, so I'm packing up the car, the dog, and Poise Impressa® Bladder Supports (oh, yeah – and the husband too).
I'm ready for those bumps in the road
and I mean that LITERALLY! Thankfully,  Poise Impressa® Bladder Supports help control my little bladder leaks that happen from each pot hole, every bump, and those times when Mr. S hits the little lights on the white lines (always on my side of the car). As navigator in chief, I can't be thinking about what might happen.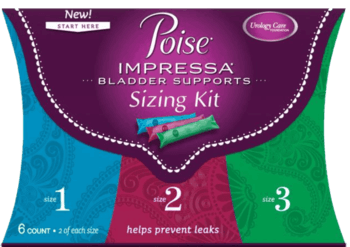 Poise Impressa® Bladder Support fit the bill
You can find Impressa® Sizing Kits in Walmart stores, to help you choose exactly what you need for a more confident holiday, whether it be your annual road trip (like me) or those little laughter leaks that come when opening gifts with the family.
Each Impressa® Sizing Kit includes
Contains 2 of each size
Use Sizing Kit to find the most comfortable fit
Soft, flexible, disposable
Helps prevent leaks for up to 8 hours


You can have the same confidence as I do, simply head to Walmart and look for Poise Impressa® Bladder Support in the health and beauty aisle or online at Walmart.com.