The reviewer has been compensated in the form of a Best Buy Gift Card and/or received the product/service at a reduced price or for free
This begins my year long series of posts about refreshing, renewing, remodeling and redecorating the mansion. While I'll be showing you examples of how I'll be approaching the design of my new digs, I'm hoping that it sparks something that will have you wanting to update your surroundings. We spend SO MUCH TIME at home, and I know that I've spent countless hours on pinterest lusting after new decorating ideas that I'd love to incorporate including 8 Of Our Favorite Ways to Use A Shed.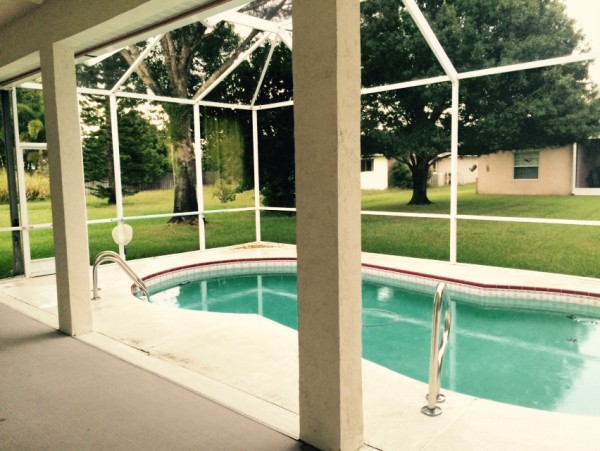 While I do have an outdoor lanai where I am now, the new house has a FULL outdoor living space. There is a pool, a screened enclosure and an area that is under roof, with outdoor sockets, an overhead fan and a couple of speakers (they don't work – but all I care about is that the wiring is already in place). I'm so excited about this space that I've already begun thinking about what I can do beyond the usual table & chairs and a grill. Mr. S may have his man cave, but I'll have my She Shed.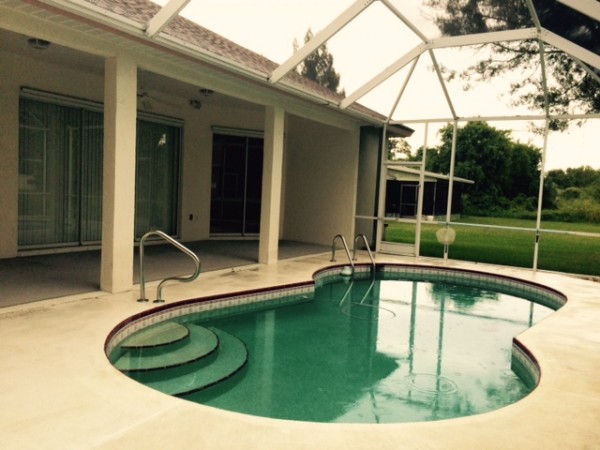 Once I get in I'll put the outdoor furnishings that I have at my current mansion in first
Grill
Table & Chairs
Lots & lots of plants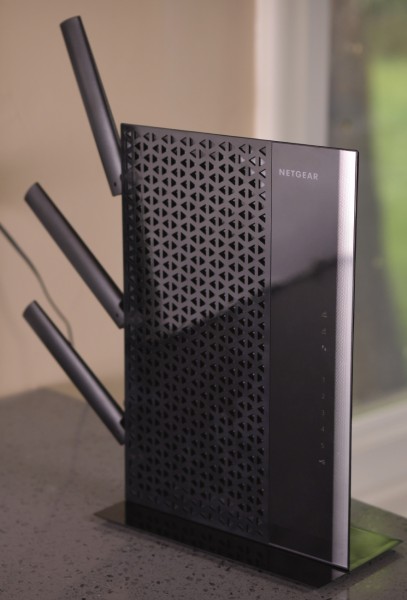 Next, with a little help from the Best Buy, I'll extend the wireless to the outdoor area, so that I can work, listen to music, and stream movies from my oasis by the pool by adding a Wi-Fi range extender indoors that will reach the backyard easily. I'm thinking of hanging curtains in between the columns (along with a small fence so that Clem doesn't fall into the pool) that will give me privacy when I don't want the neighbors looking in, but can be pulled back to let in the outdoor light.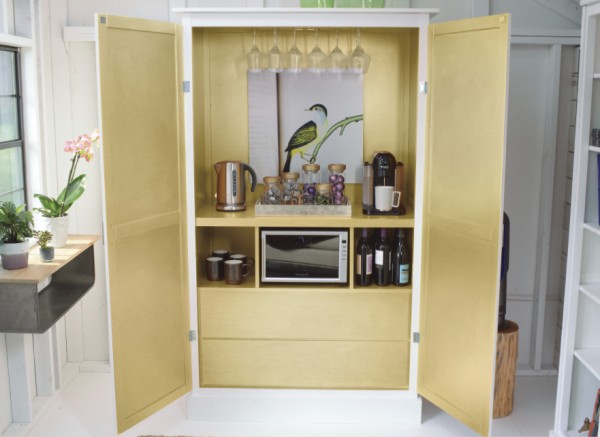 I also like Best Buy's idea of a hidden refreshment station, especially since I've got plenty of sockets outdoors. Mine would be slightly smaller than the one pictured and I'll put a full espresso maker and a wine cooler , a wine rack for my reds, my portable ice maker that now sits on my kitchen counter,  and a compact refrigerator (because I don't want to spent $1,000 – I'll just move it into the bedroom at night or when we're not outdoors through the slider). Of course a little lighting plugged into a Belkin WeMo switch, which lets you turn things on and off right from the WeMo app!
I'm so excited about having my own outdoor space (sort of like having a fort when I was a kid).
Want to build a getaway of your own?
Best Buy has LOTS of great ideas for building your own at She Shed.