Why is it that I can figure out how to travel the globe but
My "when I get there" expenses ALWAYS exceed what I had planned? Looking back on the past two months I've realized that
While I'm a whiz at traveling on the cheap, the shopping when I get there…not so much.
I need a way to CONTROL my travel extras
**souvenirs, spas and socializing**
I was determined to try to reign it in these past two weeks and I had a plan!
Armed with my SERVE pre-paid account from American Express and Verizon, I loaded $250 on to the card and hit the road. I knew that I could use the card anywhere that American Express is accepted, and I had the added bonuses of purchase protection, roadside assistance, and entertainment access (all things that I may have to use when traveling). I downloaded the SERVE app onto my Verizon Droid Incredible 4G LTE so that I could send and receive money in an emergency via Facebook, email or text, but my REAL goal was to stay UNDER that $250 mark.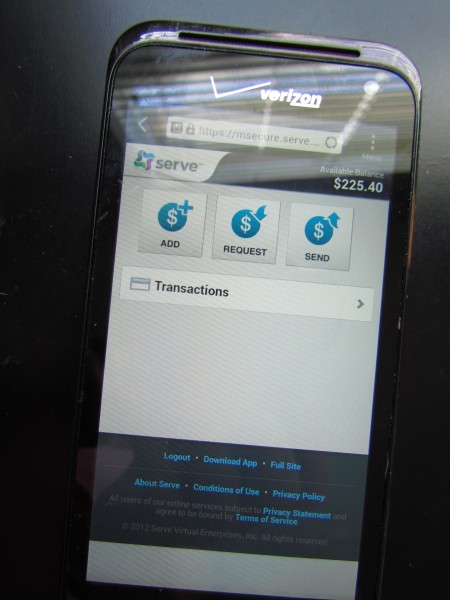 I am proud to say, that the experiment was a success.
While I did buy my share of goodies and souvenirs
I actually found myself consciously spending less, knowing that I had a limited budget. Rather than buy yet ANOTHER leather handbag (yes, I drooled over it for a while), I was much more practical and purchased this Dream Bracelet that I knew I'd wear every day (plus it was unusual).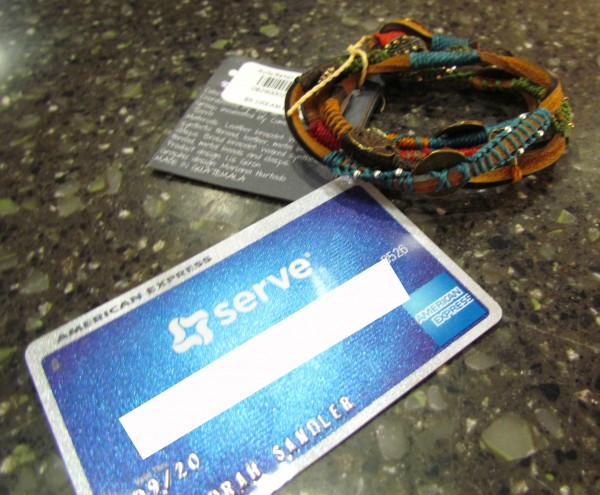 I love knowing that if I set a budget, that no matter WHAT happens to be in that store or if my favorite champagne is on the menu that I won't exceed my budget, AND I can do it so easily. For more about the SERVE card from American Express, check out my Serve video and post from two weeks ago.
I'd love to know YOUR tips for staying on a budget when you travel PLUS offer one of Champagne Living's readers the opportunity to win a Pre-Paid SERVE card loaded with $250 to keep to spend on YOUR favorite items (yes, this includes SPA DAY).
GIVEAWAY
WINNER:  Shannon G – Jurupa Valley, CA
Extra Entries & Rules
Follow me on twitter @zipporahs and tweet about this giveaway using the hashtag #ChampagneLiving
Comment below with your tweet
Subscribe to Champagne Living,  follow me on facebook or twitter – all found on the sidebar (each counts for 1 extra entry)
Tell your peeps on your blog, facebook page or twitter about this or any post (each counts for 1 extra entry) and link to us.
Share this giveaway on any contest/sweepstakes/giveaway site for 5 extra entries..
This giveaway is open to US residents, 18 and over and ends on October 28, 2012
No purchase is necessary.
Odds of winning are dependent upon the number of entries received.
Void where prohibited by law.
I participated in this sponsored post campaign for Serve by American Express. All opinions stated are my own.