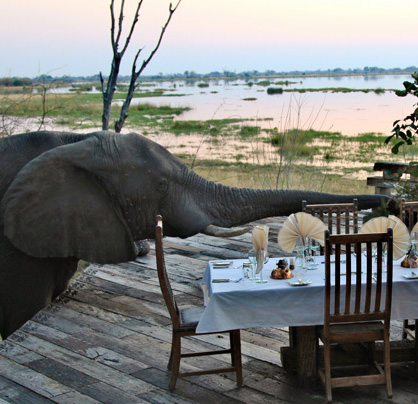 You know you are truly alive when you're living among lions. – Isak Dinesen
As the years go on, my list gets longer, and while I'm periodically crossing things off of the bucket list, I find that I'm adding more. Am I worried that I won't get through it? Not at all. The older I get, the more I realize that I crave new places and experiences. Ten years ago, I'm not certain that Africa would have been on my list, but today the possibility of visiting the Maasai Mara Wildlife Reserve or seeing Jane Goodall's Chimpanzees at Lake Tanganyika call me.
And who DOESN'T want to be able to say that they've lounged on the beach at Zanzibar rereading Out of Africa for the umpteenth time?
As with many of my bucket list destinations, I've been spending time armchair traveling. I do this to make certain that the experience I get is exactly what I want. For Africa – it's about that line that crosses both wild and luxury. To travel among the wildebeest during the day while staying in boutique luxury accommodations at night seems to be that perfect balance for me.
I've been spending WAY too much time looking over the itineraries from Jacada Travel.  I love the concept of tailoring the travelers' experience. Having this literary vision of travel I expect my first visit to mirror the emotional attachment that I have with a place (I'd love to take you to Paris with me, as I see it different than most people – even having lived there). Jacada seems to do just that….
From arranging for heli-surfing on a whim, to coming up with creative wedding proposals via local newspaper placements while on a trip, the Jacada Travel Designers go the extra mile for their clients, and therefore greatly differ from the previous perception of a travel agent.
I just love sharing my travel finds, and I'll be keeping you updated with some of their amazing itineraries not only for Africa, but for South America as well.
Imagine taking a once-in-a-lifetime food-focused adventure featuring exciting experiences such as cooking classes in South America¹s culinary capital, Lima, and a private dinner at home with a South African chef. Or, discovering the beaches of Central American visiting rainforests, wildlife and volcanoes hands on as you unravel your family's sense of adventure.   Yes, they do that….
We all have our "list" – I'd love to know…What's on YOURS?