With child actors you just never know
What will come out of their mouths? As I sat down to interview Pixie Davies and Joel Dawson at the Mary Poppins Returns event a couple of weeks ago, I had no clue. Would they be shy? Would they be silly?
I can tell you
They were both PERFECT for the role of the Banks Children. There was true whimsey in their performances that is absolutely contagious….even for a grown-up like me. As Georgie and Anabel Banks, these two brought the movie to life, and in real life, they were just as likable.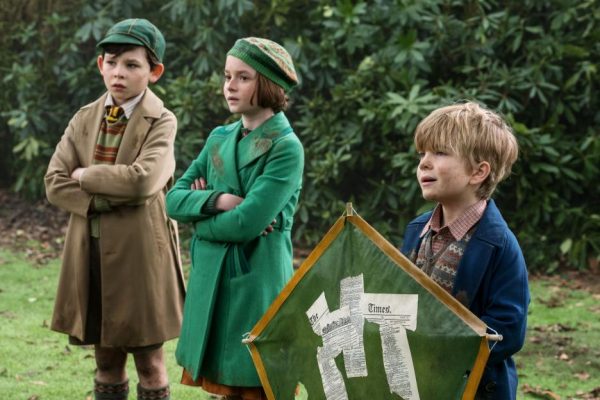 Their favorite parts of the move
For Joel it was: 
When I had to dive through the bushes and then got dragged along by the kite. That was a really fun scene.
For Pixie: 
I think it was Tripping the Light Fantastic because it was just incredible watching the dance. It just gets better every time.
What Pixie thought of the animation:
It was really surprising because you don't know all the details that are gonna be there, and then you watch it and it's there.
Joel talked about who on set took him under their wing:
Definitely the PA, Jo. She was our child PA and she was really, really lovely. Yeah, she helped us a lot, yeah.
and they were UNANIMOUS on their favorite song!
Underneath the London Sky

Catch Mary Poppins Returns opening this Friday, December 19
For more details visit: Mary Poppins Returns