Post sponsored by Wedding Paper Divas. It was our first choice in WHERE to get our wedding paper goods, and we're so happy that they came on-board to support us with this project. All opinions are strictly those of Champagne Living and staff.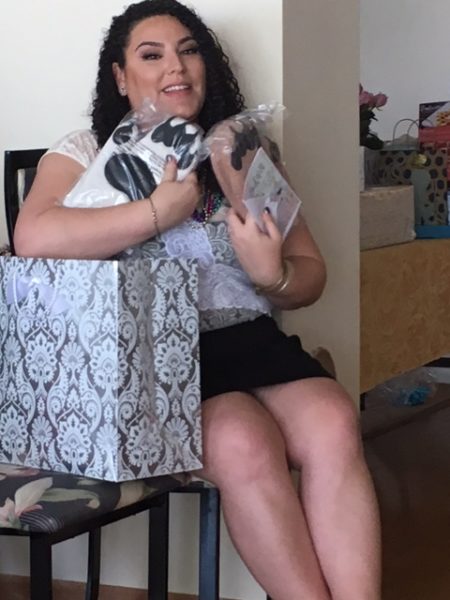 If you have ever planned a bridal shower, you know that there is always one major challenge you as the planner must face: the games. These are part of the tradition, and part of the fun, but no one wants to play outdated, boring, or awkward games. Which puts a lot of pressure on you to pull off something great.
Starting to sweat? Don't, because we have found and tested some awesome bridal shower games that are sure to be a hit. Check them out below.
Mad Libs
The secret nerd inside of us all loves a good game of Mad Libs, but this particular game offers the perfect bridal shower twist: in addition to being good, silly fun, it also allows guests to sneak in a little advice for the couple. Now, how serious this advice will be is up to you, but no matter what, the couple is sure to love the results. We had fun at our recent bridal shower with the Mad Libs above from Wedding Paper Divas.
The Newlywed Game
Now, we have all seen this game before, but most of us have only seen it on television. But how does this work at a bridal shower? Well, there are a few ways you can go. If you are opting for a co-ed shower, it is easy to do, but if not, you can always have the groom FaceTime in or just ask the questions and get his answers in advance. Will this be a hit? Absolutely! There is a reason this game show ran for so long, and the guests are going to love it.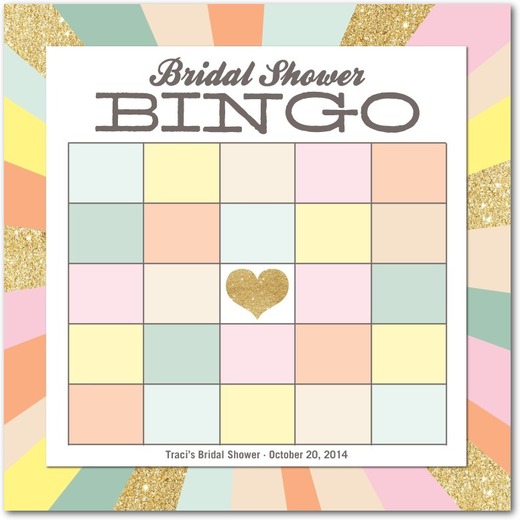 Bridal Bingo
Everyone, both young and old, loves to play Bingo. It brings out the competitor in us all, but it also doesn't rely on skill, ensuring an even playing field. There are tons of bridal Bingo options online, and you can easily create one yourself to ensure that you get the exact items you want to have at your party.
Famous Couple Charades
Time to bring out your inner drama geek. This one is easy to prepare and hilarious to do. Simply write the names of famous couples on cards, turn the stack upside down, and let people pick. From there, it plays out just like any other game of charades, but with a theme that is perfect for the day.
Recipe for the New Bride
Finally, this one isn't quite so silly, but it is our favorite. With this game, each guest handwrites a recipe they love to share with the bride. This can be a quick and easy meal for busy nights, a favorite to serve on holidays, or a cherished family recipe passed down through generations. And if you aren't a cook, you can always get creative, sharing a recipe for a happy marriage, a stress-free wedding day, or whatever comes to mind. It was so easy for our guests to pass down their favorite recipe with the Recipe Cards for Allyson we had ordered from Wedding Paper Divas.


We love that we were able to order all of our paper goods not only for the wedding, but for the bridal shower as well at Wedding Paper Divas.  The selection is by far the BEST you'll find anywhere and their customer service people are very helpful should you have any questions.