Note: I was a guest of Walt Disney Pictures for this junket. All opinions are strictly my own.
Brenton Thwaites is easy on the eyes, that goes without saying, but after a few minutes of chatting I realized that he is not at all taken with his own sense of importance, which makes him that much more attractive.
We asked him about his first day on set
I was thinking, wow, it's really rained, because my first day on the set, it had been pouring for months or weeks, and the town of Saint Martin which was a farm town called Maudsland, which was about twenty minutes west of the studio, was covered in mud.  They used that in the movie which is really cool and dramatic, and adds to the dirtiness of the pirate's world, but I remember thinking, I'm gonna have to get some new shoes, you know.
We always wanted to know what a typical morning for an actor looks like, so we asked him about his early schedule
Out of the house at 7:00 am to go surfing
I get home at about 8:00 am and get ready
Picked up by my driver (I'm a half hour late)
My driver speeds down the highway and risks our lives trying to get to work on time
I get made up and sit in the trailer for five hours
Work begins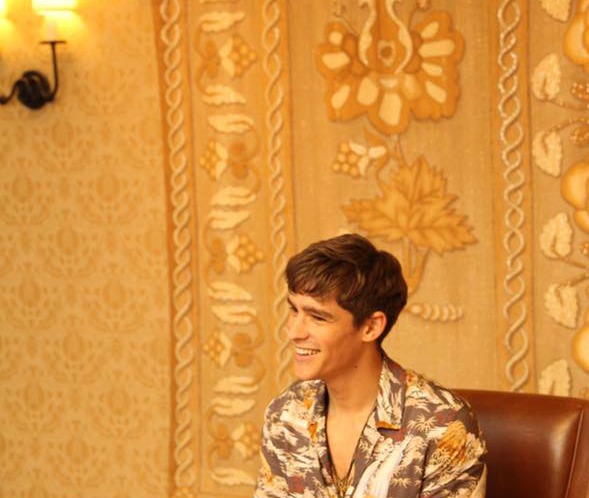 We asked him what his hope that audience takes away from the film is…
I just hope they're entertained, you know?  This kind of movie with all the genres slotted into this, you know, two hour gap- it's the kind of movie that never loses its drive and has so many action pieces- set pieces; comedic elements; romance; supernatural; there's kind of something for everyone in this movie.  So I hope, I hope everyone takes something from it and connects with the characters.
I have to agree…there IS something for everyone!
Pirates of the Caribbean: Dead Men Tell No Tales opens TODAY at a theater near you.