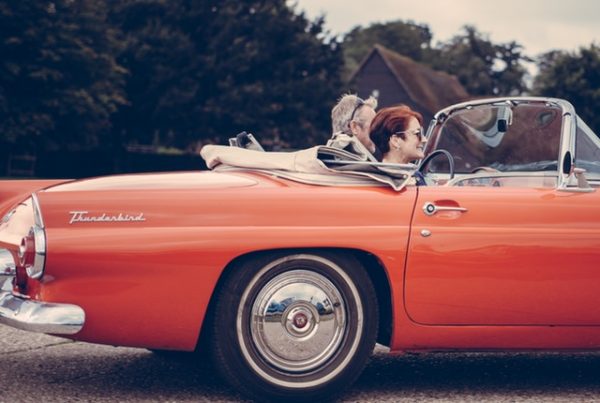 Every relationship that you enter does more than offer you joy and fulfillment. It turns an invaluable learning tool, as well. It is through one's romantic and sexual relationships that one learns about oneself, and about life.
Romantic experiences, however, can be slightly different from other forms of life experience. Talking about them is never a simple matter. Indiscretion can come with hurt feelings and accusations of insensitivity. It's always important to tread carefully when it comes to opening up about the past, especially in new relationships.
Consider self-control at first
While it's healthy to be open to sharing in a relationship, it's important to consider your own feelings of comfort. In many cases, it is also acceptable to never disclose certain parts of your past. Doing so doesn't necessarily comment on the level of openness and trust that you enjoy in your relationship. One loves and trusts one's parents, for example, and yet, may always keep some things from them.
There is no hard-and-fast rule for how open one needs to be in a relationship, and certainly no rule that states when one needs to open up. It is perfectly reasonable to take your time, so that you have a chance to understand your boyfriend before you open up. It can be something that happens over time as you see feelings of trust develop.
Even if the idea of going slow does appeal to you, it's still important to be on the alert for unguarded bursts of disclosure that get away from you. In the early flush of excitement that relationships come with, a tendency to excessive disclosure is always a possibility. It's a good idea to be especially restrained, especially when you are asked specific questions about your past. If these questions come at a stage when you don't personally feel comfortable, you should always have gentle and reassuring answers for how it might be best to wait until later.
There are some things that you should talk about, however
Whether you are comfortable bringing up your sexual past or not, there are some areas that do need discussion. Birth control is one of them. If your boyfriend has a birth control preference, for example, but you've noticed in the past that it doesn't agree with you, you can make a mention of how there have been problems in the past.
There is usually no need to open up about past STDs, however, if they are strictly in the past. It is important to reassure your boyfriend that you are healthy today, however, and to be assured of his sexual health. It's always a good idea to bring up the subject of getting tested together. Doing it together can be a great bonding ritual.
Don't ask, don't tell
Sometimes, sharing is simply the inappropriate choice to make, no matter how long-standing the relationship. Keeping things from one another isn't always about trust. It can also be about the mind's readiness and level of maturity. Some people are simply always uncomfortable hearing about an intimate partner's past. In general, it's always a good idea to tread carefully in any one of these areas.
Specifics about past experiences: Specific numbers — partners, the number of times one has been in love and so on — are usually risky. It isn't necessarily just sexual specifics that you should leave off the table. Other kinds of information — funny habits of past boyfriends, high achievements or anything else that can pique the jealousy — aren't a good idea, either. In many cases, jealousy simply isn't easy to control, and it can mess with the mind.
The reasons you've broken up in the past: There are benefits to bringing up specifics to do with past breakups. Not only do they help you illustrate what you consider deal-breakers, you get to learn about what's important to your boyfriend, too. You also get to see how respectful or dismissive your boyfriend is, talking about his exes. Nevertheless, getting too specific can come with risks. You run the risk of excessive disclosure, or having to talk about feelings that you still have for an ex. It is usually good idea to put this conversation off until later.
Your history of cheating: It's important to never open up about this. To many people, any sign of moral weakness in a partner marks them for life. Information about past indiscretions can taint a relationship forever.
Only rarely is simple advice directly usable when navigating relationships. Human bonds tend to be too complex. The idea should be to think of intelligent rules on the fly for your specific circumstance. Being guarded for as long as possible, however, is always a great tool to have as you make your way forward.


Samantha Preston has worked as a sexual health nurse for a number of years, and as a Mom of 3 daughters she is also a part-time agony aunt! She writes about love and sexual health in her online articles.