#spon: As a member of CX Ambassadors Advocate Program I'm required to disclose a relationship between our site and Cathay Pacific. This could include the Cathay Pacific providing us w/content, product, access or other forms of payment.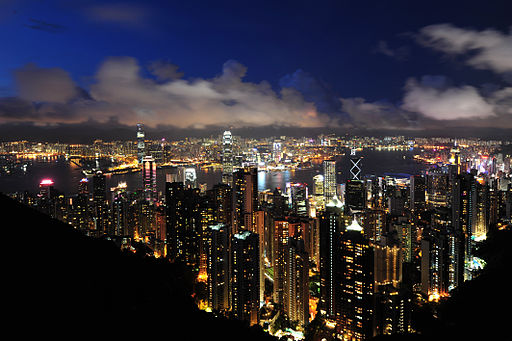 BUCKET LIST: Hong Kong
I know it SEEMS like I've been everywhere, but I haven't. I have a bucket list that I'm quite certain is at least the same length as yours is, and one of those destinations is Hong Kong. I was offered the opportunity to go to the Hong Kong Wine and Food Festival a year ago, but because of a previous obligation, had to turn it down.
I've been kicking myself ever since.
When I finally DO get on that plane, you can BET on the fact that I'll have a seat on the latest Cathay Pacific route from Boston to Hong Kong. Since I have a second home in the South End of Boston, it's soon going to be easier for me to get on that plane and wake up in . Beginning on May 3, 2015 Cathay Pacific will be offering 4x weekly nonstop service from Boston Logan Int'l Airport to Hong Kong.
6 things I've learned about Cathay Pacific
Cathay Pacific was voted the WORLD'S BEST AIRLINE at the 2014 World Airline Awards.
My friends who have traveled on Cathay Pacific say that the food  from first class to economy is GREAT (and you thought flights were all about soda and pretzels).
If you're heading to Hong Kong, Cathay Pacific offers the most nonstop service flights from Chicago, Los Angeles, New York (JFK), Newark Liberty, San Francisco, and yes….beginning in May….Boston
Whether you fly First Class, Business Class, Premium Economy or Economy – you'll have an experience that surpasses what you're used to from the "other" airlines.
I'm a lounge gal, and my friends who travel Cathay Pacific all RAVE about their airport lounges
They're a member of One World Alliance!!! I love being able to swap out my points for air travel on my bucket list.
[bctt tweet="Enter to win 2 RT tickets from Boston to Hong Kong on @CathayPacific"]
DETAILS
Enter to win 2 RT tickets to Hong Kong
a Rafflecopter giveaway

Join the CX Ambassadors Program for a chance to win 2 round trip tickets on the new flight from Boston to Hong Kong. Total ARV of all prizes is $1,050 (not inclusive of taxes). The promo ends March 31. 2015. No purchase necessary. 
[bctt tweet="Enter to win 2 RT tickets on @CathayPacific from BOS to HX. Details: "]
Photo credit: By chensiyuan (chensiyuan) [GFDL (http://www.gnu.org/copyleft/fdl.html) or CC-BY-SA-3.0-2.5-2.0-1.0 (http://creativecommons.org/licenses/by-sa/3.0)], via Wikimedia Commons