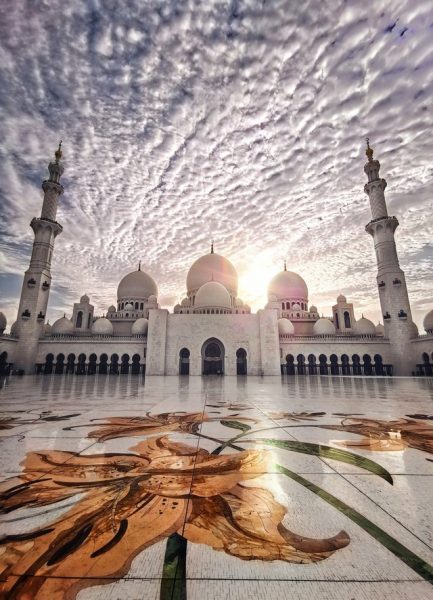 Abu Dhabi is the well to do, industrious capital city of the United Arab Emirates with a lovely waterside. Just like every other Arab Nation, this emirate began as a small fishing village until oil was discovered. This created a lucrative trade business and transformed Abu Dhabi into a dynamic city of great lifestyle and culture.
Let's look at some great places to visit in Abu Dhabi right from magnificent architecture to stunning beaches and monuments.
Sheikh Zayed Grand Mosque
This beautifully sculpted mosque is truly a delight to the visitors and one of the largest in the world. It was built by Sheikh Zayed Bin Sultan Al Nahyan in the memory of his father Sheikh Zayed Bin Sultan.
It has a magnificent library and heavenly interior as well as exterior views in addition to serving as a religious site. A key feature of this modern Islamic architecture is that it has the world's largest loomed carpet in one of the prayer halls that took a huge amount of time to complete by a gigantic number of artisans. Guided tours are available for everyone that range from 1-4 hours. The Morning tour is an amazing experience and the sunset views are stunning as well. Pay a visit and enjoy its exquisite architecture to get acquainted with the city.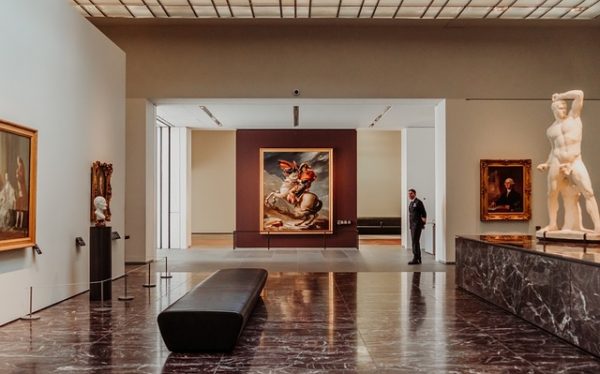 Louvre Abu Dhabi
It's the most astonishing museum in the entire Middle East that showcases art from across the world. It is located on Saadiyat Island and includes over 12 galleries featuring artistic achievements on display right from the ancient Egyptian statuary to the well-known Picasso paintings. We especially love the contemporary architecture of the structure itself, as it is a treat to the eyes which is another reason to pay a visit.
The museum's aim has been to become an ideal location for the preservation and appreciation of culture which it has successfully achieved. Enjoy the art and ambiance of this place to your heart's content.
Yas Island
Yas Island is a huge man-made island in the UAE and undoubtedly the most popular tourist attraction in the Emirate. It spells luxury wherein you get to spend on big-ticket items like posh hotels and shopping centers. It is home to the very popular Ferrari World for true Ferrari fans and Yas Marina Circuit where Abu Dhabi's Formula One Car racing gets hosted every year since 2009.
You can enjoy many activities such as golf on the extensive golf course, sunbathing at the Yas Beach, and live entertainment at du Arena which is the largest open-air concert venue in the Middle East. Yas Island has a collection of many large and famous hotel chains such as Radisson, Crowne Plaza, etc. Amusement parks other than Ferrari World include Yas Waterworld, Warner Bros. World, and Sea World.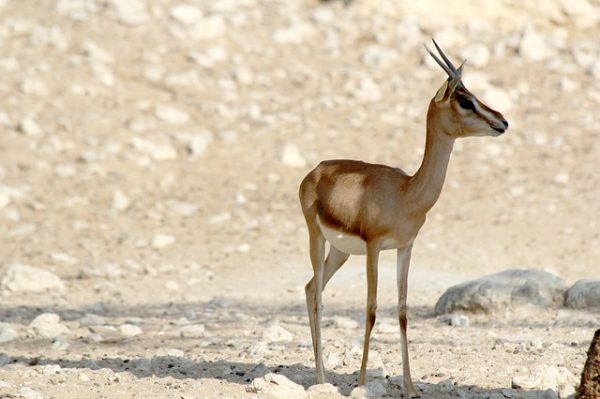 Emirates Park Zoo
This zoo gives you the best sightseeing in Abu Dhabi with over 1700 wildlife animals including species like the Siberian Bear, White Tiger to name a few. Not only you can enjoy watching the wildlife here, but you can also interact with them with fun activities like breakfast with parrots, feeding domesticated animals.
There is also a primate section with many different species of monkeys and chimpanzees, and a flamingo park as well. A perfect way to spend your time especially when you have children accompanied.
Saadiyat Public Beach
This beach is a scenic place to enjoy your late mornings and sunsets. Located about 12 kms from the city center, this beach gives you beautiful views of the blue ocean and white sandy shores.
There are many other activities that you can enjoy other than tanning in the sun such as water sports and some amazing restaurants to check out. Also, you can enjoy good retail therapy with shops and local cuisine stops.
Flight Bookings as easy as 1-2-3
Countries have begun lifting their travel restrictions in a gradually phased manner, with social distancing and other norms regarding safety. And travel is resuming, we also need to prioritize safety and security as our prime objective before stepping into an airport or on a plane.
If you want to choose airlines that do not compromise on delivering value and holds the safety of customers with best-in-class services, choosing Air India Express Airlines would be a great decision. Whether it is the quality of hygiene and sanitation measures undertaken or the cost factor of your booking, this airline can be considered a prime choice.
You can effortlessly complete your Air India Express online booking via Cleartrip. Cleartrip has been a successful travel aggregator since 2006 with the mission of making travel simple and seamless for its customers. It hardly takes a few minutes to complete your flight booking with an amazing and user-friendly interface and minimum loading time.
All apart from this, Cleartrip has been keeping a tab on all the norms and regulations that need to be followed while traveling and hence it has launched a new product named TravelSafe wherein it brings the most useful information regarding travel trends, safety protocols, and regulations, airline advisories all under one roof. So, no need to hustle on multiple tabs and create stress.
Choose Cleartrip for your travel booking and say hello to stress-free travel.