The Mule @ SXSW – Best of Fest
Before every movie at SXSW there are stock images and descriptions of the films playing at the festival.  One that seemed to catch my eye was The Mule, it's was just a picture of a guy's ass.  It was so different from every other image that other films were going to try to promote them with.  So on its opening night I just finished another movie and I decided to hop over with 0 expectations.  And holy f*ck I'm so fucking glad I did!  Ill say this right now; this was my favorite film of SXSW!!!
Set in 1983, a working class simpleton, Ray Jenkins is detained in at a West Australia airport upon returning home from Bangkok where he was convinced to ingest and transport 20 condoms full of heroin. The initial tone of the film signals that this might be a dark comedy but quickly becomes a full on hard boiled drama as it starts toward resolving the case as Ray struggles to keep from admitting (or sh!tting) his guilt throughout 10 days of observation. It really turns into a harder boiled crime film but that's where it starts at least.
The film is absolutely engaging from beginning to end. 
I cant say that one performance was even the least bit unconvincing.  Angus Samson (who stars, co-wrote and co-directed) this film was a pitch perfect playing the loveable loser so well.  Leigh Whannell was great as the fuck up best friend.  Hugo Weaving steals every scene he is in as the dick head detective trying to get Ray to poo.  Everyone else in the smaller rolls were excellent as well.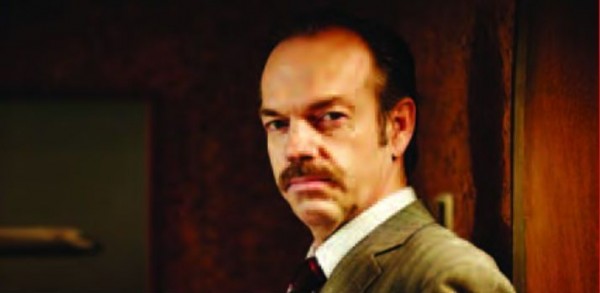 Honestly, I don't want to say too much more about the film because it is not for the faint of stomach, dry heaving a few times during the movie during some gross shit! An excellently paced film with some serious tension and some serious performances. Oh shit, I forgot to mention the score, the music in this film was the best id heard since Mann's Thief, we are talking Carpenter in his heyday great.  The directions and script were all tight I legit have nothing bad to say about this film.
But it gets better!
There was a Q&A with Angus and Leigh after the film, and they were wasted like buckets of rum wasted due to the nerves of reacting to the film in front of an audience the first time (at least that's what they said).
Angus and Leigh were funny and basically played their characters on screen on the stage.  Leigh showing off and doing one armed push ups and Angus trying to talk about the movie but being really nervous and treading off course into hilarious topics and rants.  I got to hang out with them for a bit after and talk movies with Angus quite a bit…I'm such a fan of this guy's now I'm going to have to check out everything he's done.
Best of SXSW.