I travel often.
I am currently in the midst of doing six press trips over an eleven week period (with one lasting over two weeks). Just like planning ANY vacation, a press trip takes work and planning, but over the years I've managed to find ways to make the planning and booking process less work and more fun.
Here are a few of my secrets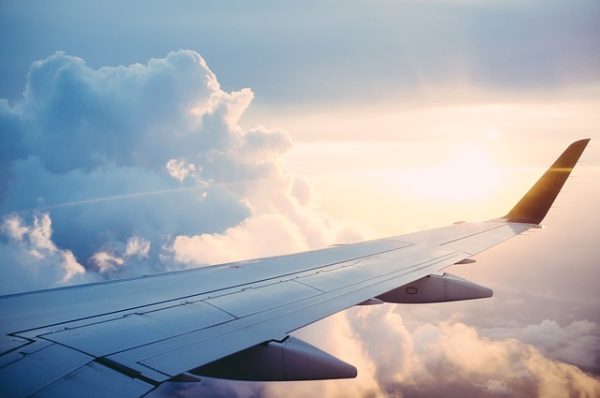 Flights
Like most frequent travelers, I do have a favorite airline. Honestly, at this point it's because I have so many points and find it easier to attain status with them. My suggestion is to find the airline that travels most frequently, with the best pricing from your local airport and stick with them. Of course, you should still sign up with the frequent flier programs of ALL of the airlines that you fly, but loyalty definitely has its rewards and for me it's the difference between economy coach and getting upgraded to first or business class with no upcharge.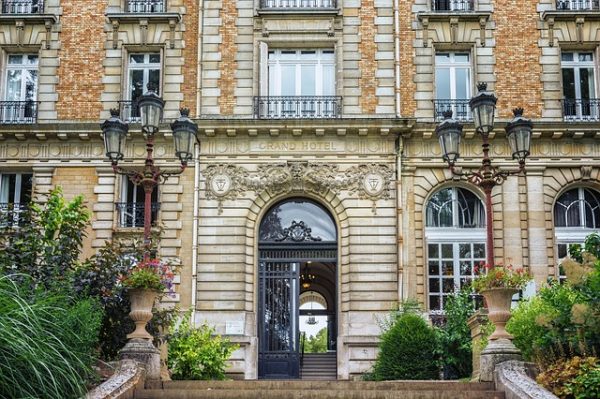 Hotels
You've got to love TripAdvisor for searching the best value hotels. Because they compare over 200 hotel booking sites (including the one directly from the hotel site) you'll get low prices every time. Add to that all of the reviews and ratings from travelers like you and me and this real time 24/7 site pretty much guarantees that I'll get that bargain I'm looking for, without spending hours and hours searching.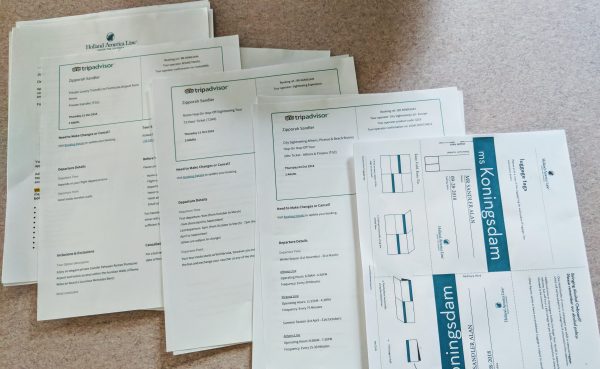 Tours, Attractions & even that Limo to the airport
This is my biggest secret of all. I hate leaving things to chance, especially when I'm in a location for only a few days. The key to doing it all with ease is being able to do everything in ONE place, but I need OPTIONS. Once again, I rely on TripAdvisor. Did you know you can search:  "Things to Do" and order your tickets RIGHT ON THEIR SITE?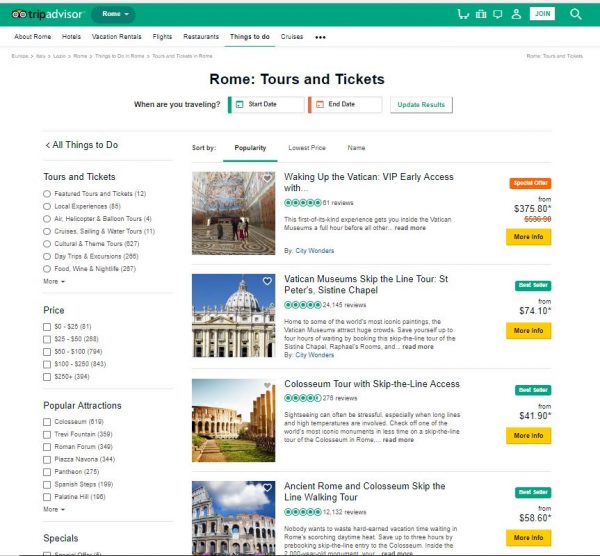 Example:
As I head out on a Mediterranean Cruise followed by a trip to Rome, I was able to book excursions that I wanted to take in port WITHOUT those exorbitant cruiseline prices. I simply typed in the city and my dates and click the "Things to Do" tab. I then scroll to "Shop Tickets and Tours" and am presented with a myriad of experiences that I can purchase directly from the TripAdvisor site.
Athens
We've only got ONE day and there is so much to see, so (as I do often) I purchased tickets for a hop on/hop off bus that picks up right at the cruise port. This way I didn't have to make a choice between the $150 each tour of ONE iconic spot (that's $300 for the two of us purchased through the ship's site) and instead I have the option of everything from the Acropolis and Parthenon, to the Temple of Zeus, and we can even steal an hour or two at the beach (our ship is in port until 11:00 pm). At $23.93 each (a total of $47.86) I will get to see ALL that I want to (and yes, I noticed that there are SHOPPING STOPS as well).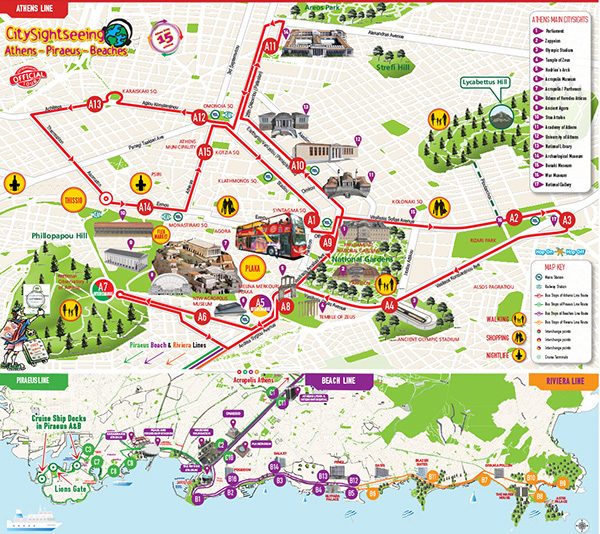 Not only am I saving money, and my time, but TripAdvisor gets your tickets directly to your email inbox so that you can print them or load them to your mobile phone making standing at a ticket booth waiting a thing of the past.
Rome
After the cruise, Mr. S and I are spending four days in Rome, and the hotel that we chose we did purposely because it is directly across from the first City Sightseeing stop. Once again, I purchased City Sightseeing Hop On/Hop Off bus passes for us – for THREE DAYS. Not only will I be able to see ALL of the sites on my list, but we'll be shuttled all over the city with English translation headsets on making it easy to get a little information about each place. Plus, because it is directly across from our hotel we will not have to worry about hailing a taxi or an Uber, once again saving time and money. At $41.87 each for the three days (knowing what European Uber fares are like) I was thrilled to know that I'll be able to both use the bus as a tour bus and to get around the city.
Did you know that you can hire a car and driver from the site as well? YES! My gift to Mr. S also came from TripAdvisor. Since it is my husband's first trip to Europe he is worried. How will he find where to eat, will we be able to manage on our own, and how do we get to the airport with all of our luggage? I was able to get a great deal on a private car service that will be picking us up at our hotel (I simply gave them our hotel name and our flight times).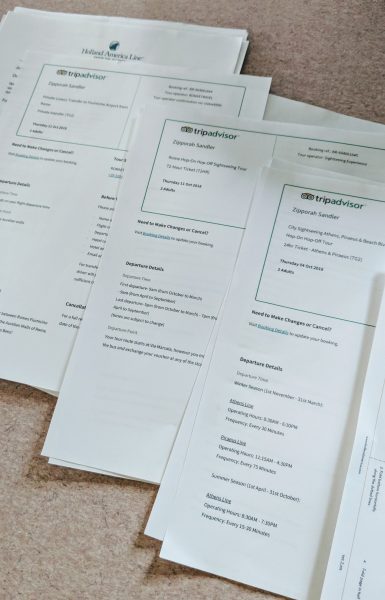 TripAdvisor offers 56,000 bookable experiences in 2,500 destinations worldwide!!
From theater tikets to hot air balloon safaris, walking tours to skip the line tours and even Everest base camp treks. You are spending your hard earned money on your vacations. For me the best way to insure that I get to do exactly what I want is by booking in advance and avoiding the lines once I arrive (or worse get shut out because the tour is overbooked).
Why book on TripAdvisor? 
Knowledge: We consolidate the options in one place, so you can easily search for what best suits your needs.
Reviews: We show you thousands of reviews on attractions so you can make informed choices
Ease: We make booking online or on our free mobile app quick and easy – no hotel concierge, no guidebook, no ancient brochures.
Whenever, wherever: You can book a month in advance, a week in advance, a day in advance, or a 'skip the line' ticket form the very line you're standing in.
VIP access: We offer skip-the-line opportunities, behind-the-scenes access, private viewings and more
24/7 customer service: Book with TripAdvisor Attractions and you'll have 24/7 access to our customer support team
Low price guarantee: If you find a lower price for the same tour or activity within 72 hours of booking, or if you arrive in your destination and find your activity offered at a lower price by our operator, let us know. We'll refund the price difference
One last tip!
My last travel secret is to bring good shoes….especially when you're touring a city. Remember that cities like Paris and Rome are fashion forward, and although I wouldn't wear sneakers (the best way to be pegged as a tourist), but a good pair of comfortable walking shoes (I bring ballet flats and my ahnu shoes) can be the difference between enjoying yourself and being miserable.