This is the first in a series of posts sponsored by Personal Trainer Food. 
I have a great relationship with food.
I love it dearly. It is one of the many reasons that I became a travel writer…so, that I could eat authentic meals all around the world. It is even one of the reasons that I married Mr. S, as he was a chef and owned a couple of popular restaurants. I love it so much that I find myself
Thinking about my next meal before I finish the one that I'm eating
Over-eating to the point of feeling sick
Subscribing to cooking magazines…not to cook, but to drool over the photos
Using food medicinally, it is my Xanax
Using food as art, filling jars with beautifully colored candies
Maybe my relationship food isn't everything that I've made it out to be.
I've known for a long time that I need help. I've tried DIY programs that told me to
Eat Less – less than WHAT?
Stop eating at 7pm every day – you should see the stack in front of me a 6:45
Skip breakfast
Eat a big breakfast
Don't eat – sugar, protein, carbs, fruit, vegetables, anything that makes a noise, anything that doesn't make a noise
Only eat what I really crave (recipe for disaster)
I need help
I'd been toying with the possibility of one of those programs where the food is delivered to your home. Hoping that if the only things in the house are those that Personal Trainer Foods prescribe for my diet, I signed up for the 28 day program.
A week later
This HUGE box of food arrived. My first thought was, where am I going to put it? My second thought was, this better taste good, or I'll be wasting a LOT of food (at least I can't fit pints of ice cream in the freezer anymore).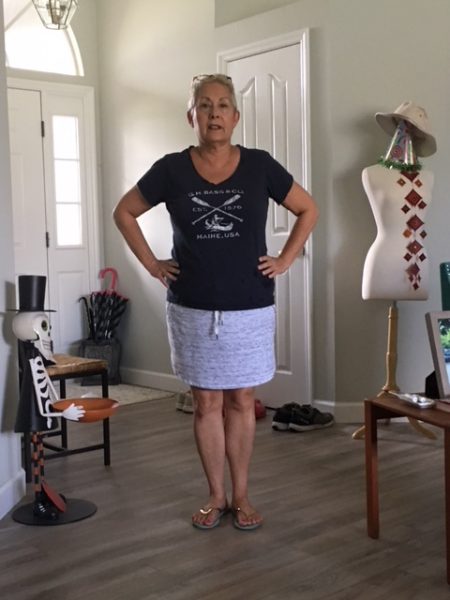 I had to take a before picture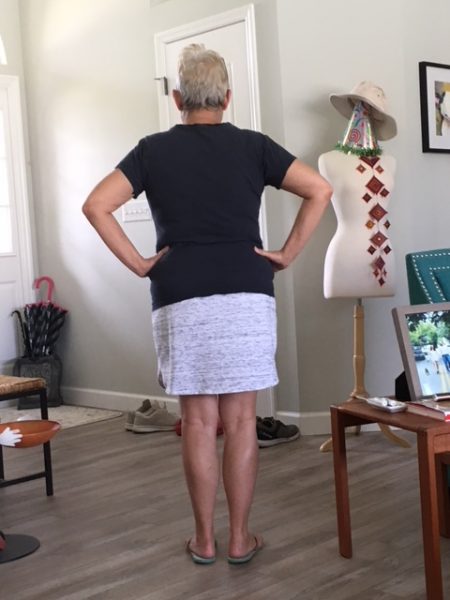 If you read this blog, you know that I don't take full body shots, and the photo above is why. I am a whopping 5'1″ (ok, maybe I'm only 5′, but who's counting) and have blossomed from a size 2 when I got married, to a size 10 when I had Ben, down to an 8 when I arrived in Florida and now am a size 14. As I asked before, who's counting? I guess I AM.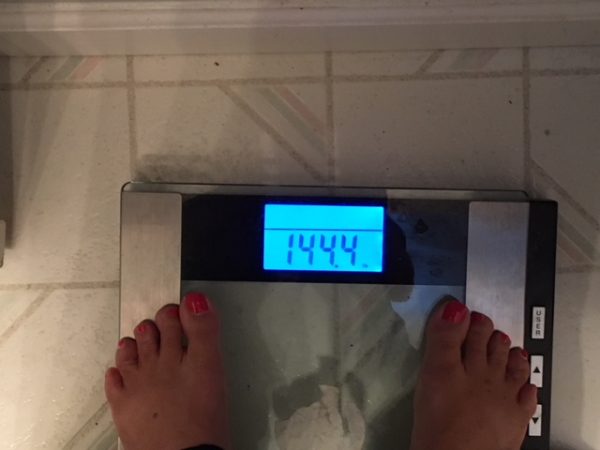 My first weigh in
My weight tends to fluctuate between 144 and 149. I know that 5 lbs sounds like a BIG fluctuation, but as a travel blogger I go in spurts of having to walk around a lot and sitting on my behind writing. I weighed in at my low point, wishing that I was at LEAST 5 lbs more, because those are the easiest for me.
My goal
At 63 I am at the very least, realistic. While much of my life I spent under 100 lbs, 115 would be a good weight at my age. If and when I get there, I can reassess and either stay put at that weight or lose more. If at 120 I look healthy and thin, that's where I'll stop. I'm not one of those women who say…I want my goal to be a size 0 and I want to run my first marathon (because I don't). I just want to be a healthy weight and fit enough to take in a full day of shopping.
I hope that you follow along with my journey over the next month and join me…because we all know that misery loves company supporting each other makes reaching your goals easier.

If you'd like to join me in my Personal Trainer Food journey, you can find them at PersonalTrainerFood.com
Use code:

MOMBLOGGERS

to save $150 on any 28-day program