The weather is finally turning around here in South Florida and I'm counting the days til I can get back to the beach. For my friends up North, it's time to pack your bikinis and hit the road, because while the snow is falling in New England, the sun is shining down here. I will admit that it's easier to just step outside to the pool, but there's still nothing better than the smell of the salt air, and the fine sand between your toes.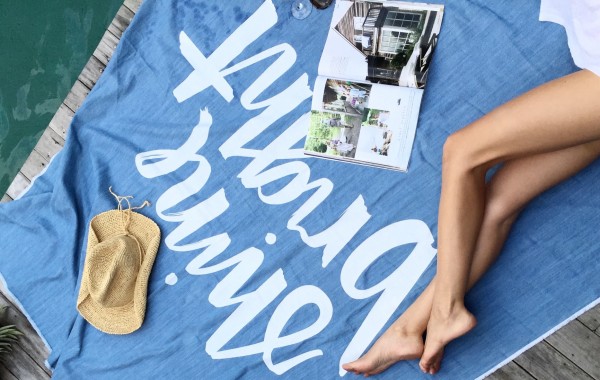 Stake your spot in the sand with this large Denim Throw from SeaAndMe. It's super soft and designed to share. Like your fave pair of jeans the more you use it the better its gets, and it features typography by the super talented Jasmine Dowling. Made as a limited edition this FAB throw doubles as a piece of portable art.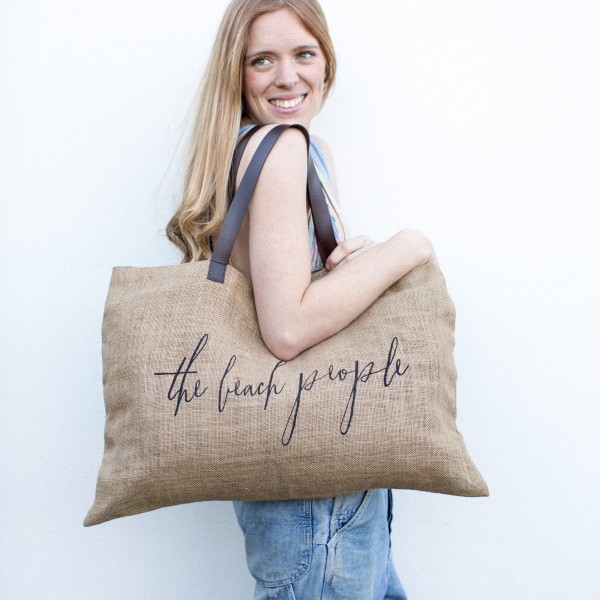 Tote ALL of your beach essentials in The Beach People's must have beach bag. The bag is hand made from natural jute and features genuine leather handles and generous storage space for EVERYTHING you need from towels to treats.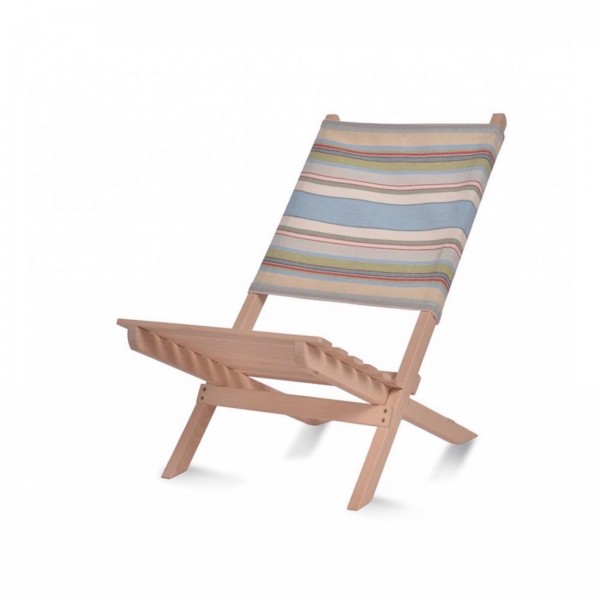 If you follow me on social media, you know that I'm always on the hunt for the perfect deck chair. Garden Trading Beach Chair made of beech wood with a vintage Suffolk Stripe fits the bill perfectly.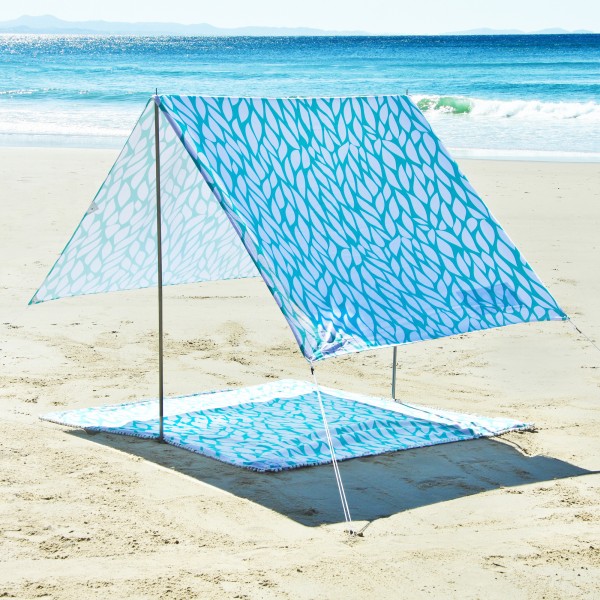 Protect your skin in STYLE with this 50+SPF Le Shade at Sea and Me. Plus, you'll never get lose sight of  your spot on the sand with this colorful set up.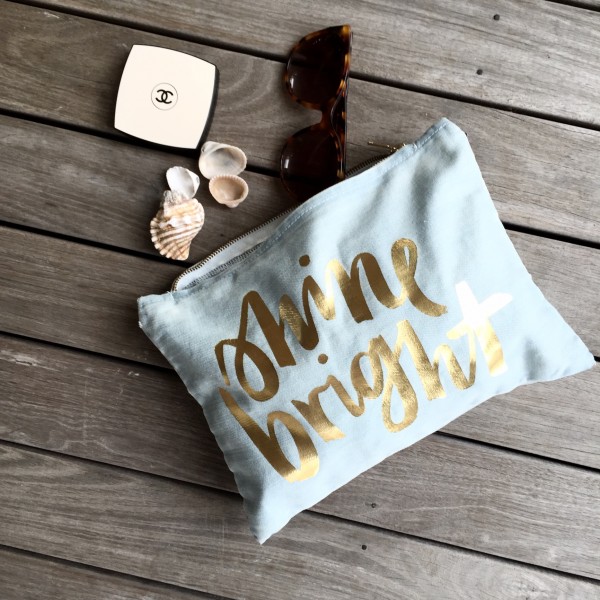 Sunscreen – check, lip gloss – check, sunglasses – check. Keep all of your beauty needs together in to grab as you need them in this Cult Denim Clutch. The soft denim can double as an everyday bag, perfect for going out for cocktails with the girls.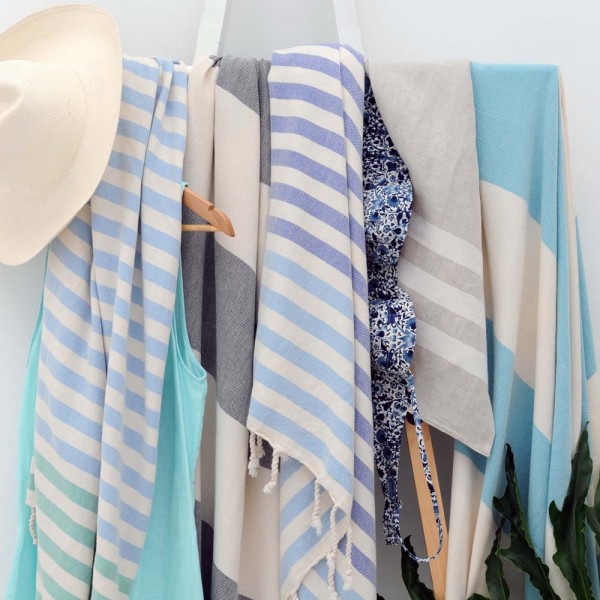 Toss a few of these linen blend towels and cotton towels in your bag for drying off or tying on as a sarong. They are designed to be lightweight, dry quickly and look great. You might even want a few for your bathroom by Boatshed Beach Towels.