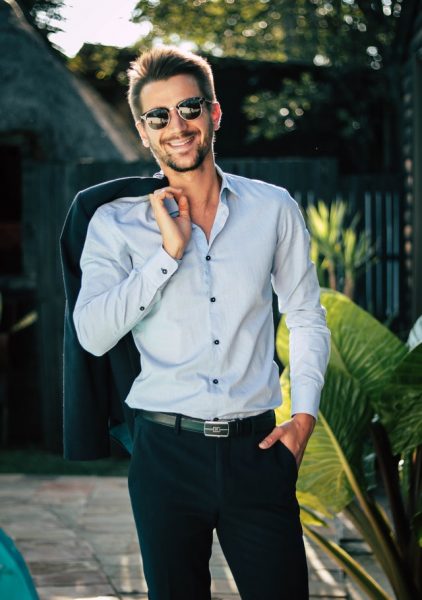 Many men tend to struggle with fashion – that's no secret. For instance, some guys wrongly believe that wearing boot cut pants to make their legs look wider is fashionable. And, in one Reddit post, some guy was raving about a new collection of shirts he bought just because the shirts were baggy in the shoulder and chest region. In his opinion, shirts that are wider in these areas are a lot more fashionable than normal shirts! It just shows you how wrong some people can be.
Don't become the fashion police's next victim. Although the majority of guys haven't found their way when it comes to fashion yet, don't embarrass yourself with the following four errors;
Wear white athletic socks – to formal/official events
There is this recurring nightmare where a guy gets everything right except for the socks. You are allowed to wear all kinds of socks except white. Unless you're headed to the gym or relaxing at home while watching the game, white socks are a no-go. Pick up some classic black or brown dress socks – they look amazing. Or, better yet, snag some fun, colorful pair of socks to showcase your personality.
     1. Wearing a trouser too long
Who hasn't seen this; a trouser so long you could make a new pair of shorts out of it? This doesn't mean that you should start shopping for trousers that don't reach your ankle. However, baggy trousers are detrimental to your looks.  First, they make you look shorter. Unless you're tall and would appreciate a shorter look, this wouldn't be fun. Secondly, they make you look sloppy. Experts such as those from designer Virgil Abloh's company suggest going for a trouser length that barely skims the top of your shoes. Feel free to have them cuffed or cropped by your tailor if you want to show off your sock collections.
     2. Rocking square toe dress shoes
Ok, if you still wear square toe dress shoes to the office and those big occasions, you need to stop immediately. You're thoroughly embarrassing yourself. It's likely that someone has suggested the same or straight out told you about it. However, even if no one has mentioned it, you need to know that square toe shoes are so yesterday. They are guaranteed to make you look like a traveler from 1986. Instead, stick with the timeless rounded or moderately pointed toe. Both of these are classics.
     2. Buttoning too little, or too much
This especially applies to shirts and jackets. With shirts, you'll find a good number of men leaving as many as four buttons undone. While wearing a dress shirt buttoned all the way up can look weird without a tie, leaving more than two buttons undone is also criminal. With regards to jackets, never button the lower button in a two-button jacket or the lower two buttons in a three-button jacket.
These are just a few examples. Mistakes such as not tucking in a dress shirt, having a jacket sleeve too long, and wearing an oversized dress shirt are also common. Get rid of these habits if you want to look classy.