Are you planning on booking a trip to New York once the pandemic ends? If so, then it's important that you think about what you want from a trip like this. There are so many awesome activities and exciting possibilities to explore. Let's dive in with some of the best options.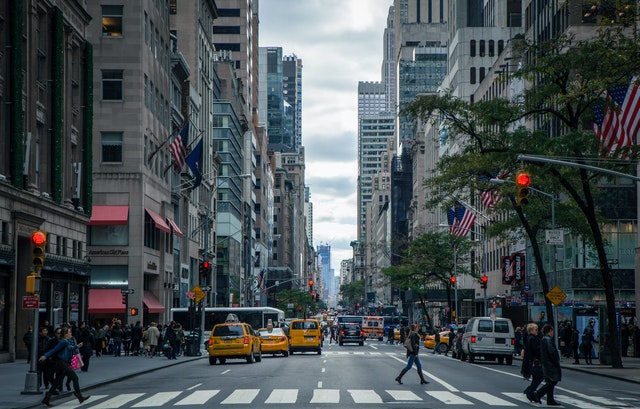 Visit Central Park
You've seen it in the movies, now it's time to experience it for yourself. Central Park is a stretch of green like no other and there are a lot of secrets hidden within its boundaries. One of the fun things you can do is to try and spot the locations of everything that has been filmed here. From Home Alone to Die Hard 3, it's been the backdrop for a lot of classic movies. If you want to get the greatest experience visiting Central Park, then it's worth opting for a guided tour. You can travel around on a bike which is quite a fun experience too. Depending on the season you visit, there will be different attractions to explore here. For instance, if you head over in the middle of summer, then you'll be able to visit the animals in the zoo. Some New York hotels are very close to the zoo so booking a stay here is always a good choice.
Ride The Subway
Yes, it's not a glamorous activity to enjoy in New York. However, it is something that you should be able to say that you have done at least once in your life. The New York subway is quite a memorable and fascinating way to get around the city. It's another piece of the location that is embedded in pop culture. Be aware that New York does have a lot of crime so if you are riding the subway then it's worth ensuring that your luggage is secure first. You can do this by accessing one of the many luggage storage NYC facilities that are scattered around the city. Our recommendation would also be that you make sure that you ride the subway in the day rather than at night. It's a lot safer. 
Visit The Natural History Museum
If you're traveling with kids, then you might want to think about visiting the Natural History Museum. This is a fun and exciting place to explore. You can easily spend a day getting lost inside with everything from massive dinosaur skeletons to incredible artifacts to discover. The museum is also a fairly cheap ticket too and will easily fit into your holiday budget. 
This isn't the only family activity available in the city of course. There are plenty of other options too. For instance, you might want to think about visiting Madame Tussauds. While this isn't the only attraction like this in the world, New York does have unique waxworks that you will only be able to view in this location. As such, it could be well worth the ticket and a great option to break up a day of shopping. 
Take A Helicopter Ride
While there are numerous ways to explore New York City one is often overlooked. This is likely due to the expense and you will need an extra hundred dollars or so in your holiday budget to access this possibility. But it could be well worth the cost. You can invest in a guided helicopter tour of the city. This is something of a one-in-a-lifetime opportunity and you'll see all of the iconic attractions and locations from a bird's eye perspective. Flights last about forty-five minutes and will whiz by but you'll get some great pictures from an activity like this. 
Book A Broadway Show
You do need to make sure that you are booking at least one Broadway show while you are visiting New York. This is true, even if you are not a massive fan of the theatre. There are so many great possibilities, you're sure to be able to find one that is appealing to you with no trouble at all. It largely depends on your personal tastes. There are some hard-hitting dramas here as well as fun shows that the whole family can enjoy. If you're lucky, you might even manage to get tickets for Harry Potter and the Cursed Child. 
We hope this helps you see that there are some incredible experiences that you don't want to miss when you book a trip to New York. With so many fun and exciting things to see, it can be hard to squeeze everything in. That's why we recommend that you plan to stay in the city for at least a week when you visit.