Please note that we do receive a commission when you purchase any of these books through our links.
It's been a while since I have been on a reading spree, but this past month in Utah brought torrential rain, snow runoff floods and long days inside…reading!  Some of the best books of the year appeared on my desk this month of April and I have to share them! For the first time ever, I am also including Amazing Amazon Reads for those of you who love debut novelists of supreme talent.  Yes, they exist!
So with no further ado…here, we go!
Amazing Amazon Reads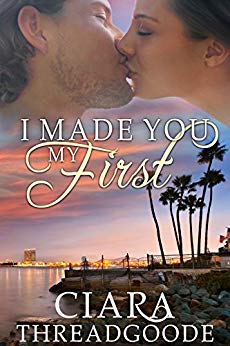 Ciara Threadgoode's debut novel I Made You My First presents a tender, lingering love story that resonates with nostalgia and down-home good writing.
Jimmy Olsen, one of the most talented crime and prose writers I have read in 9 years of book reviewing on The Review Broads, presents stories that are best sellers.  If you read no other books this May, read one of his. They consume and replenish a reader's delight in intricate plot and prose that defies description … it is that good.  Really. My readers know that I only choose the best of the best to praise this highly, and Olsen thrums like a tympanic boom with his thrust of characters and mesmerizing plots.  Reminiscent of Carl Hiassen, with a slice of Michael Connelly and a portion of Just Awesome Talent, Olsen is polished, enticingly intelligent and sophisticated. Read and read again!