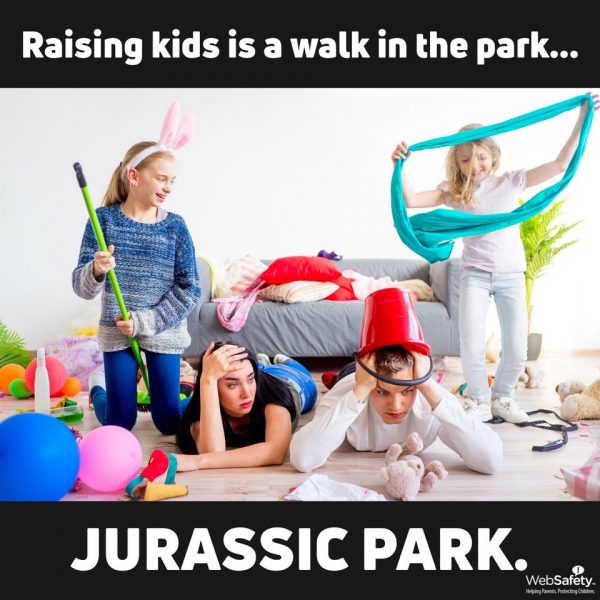 It's been a long time since I've had little ones, and back then (in the olden days) we never had to worry about online safety. We didn't have a computer in the house until Ben was in college, and by that time he was old enough to monitor his own safety. But, now that he's married, and the prospect of having grandchildren is a reality, I've started to think more and more about the dangers that lie online.
So, I did a little research
and found and app called WebSafety that does JUST that. It monitors and keeps children safe on their phone.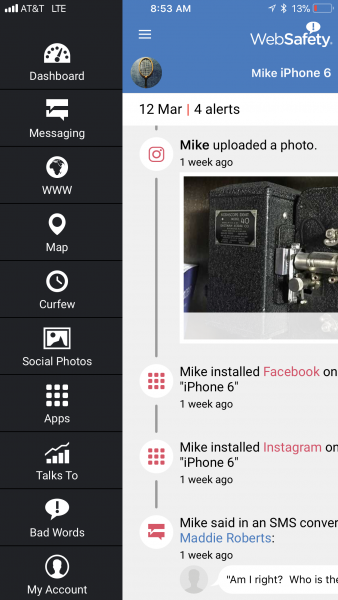 Every parent should know about this app. You see WebSafety helps parents (and grandparents…especially when the kids are in our care), by protecting children and allowing them to use their mobile devices safely.
Know where they are going
Knowing AHEAD of time, is the key. With the WebSafety App you can monitor where your kids are going, who they are chatting with and who's contacting them on their phone.
But isn't this intrusive?
I was taught that a little freedom is good. I still believe that, but KNOWLEDGE is power and knowing what they are up to has less to do with controlling them and more about educating them on how to best use their phones.
What Does WebSafety Do?
Monitors text messages and social media use
See what photos your kids are posting or interacting with on Facebook and Instagram
Sends real time alerts when they see dangerous activities or cross boundaries you set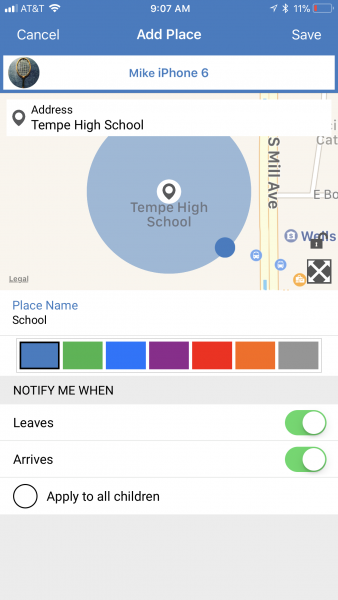 Wouldn't it be nice to be able to
Make sure that your children aren't being bullied online, and if they are to be able to nip it in the bud IMMEDIATELY? What about predators and those POSING as children? Frankly, I want to be able to catch them BEFORE they get to my child. You'll be able to do that and SO MUCH more when you've got the WebSafey App.
Did you know?
There is a direct correlation between mobile device usage and depression, anxiety and even suicide? Having a smartphone/tablet usage plan that works for your family is the key to a safer and HAPPIER childhood experience online, and at only $5.99 a month (or $59.99 per year) the cost is minimal compared to the peace of mind that you'll have.
Don't wait until it's TOO LATE
I won't! As a matter of fact, I've already downloaded the WebSafety App onto my iPhone.

WebSafety is available for download on both Apple and Android devices (including tablets)!
They offer a free 30 day trial
After the trial it's $5.99/month or $59.99/year