I am. In August I'll be heading to the island with BEAUTIFUL white sand beaches, gorgeous mountains, waterfalls, blue skies, and wonderful food, as a guest of the Jamaica Tourist Board – and I'll be taking you along with me via photos,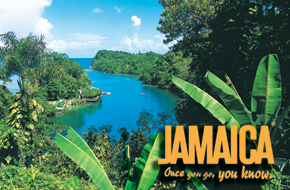 videos and blog posts.
I haven't seen the full itinerary YET, but a little toucan told me that we might be visiting…
The last time I visited Jamaica, my trip was a bit rushed and I didn't get the opportunity to do a lot of what I really wanted to. I'm excited to really get to know this beautiful island better.
Why am I telling you NOW? I'd love to hear from my readers who's been to Jamaica and learn what I should do, what FOODS not to miss and any other fun tips to put on my to-do list.
I'll be receiving a trip to Jamaica to facilitate a review. All opinions are strictly my own.