YouCeleb.com is offering some GREAT makeup brushes at a 46% discount this week and by being a member of YouCeleb, you can grab them NOW!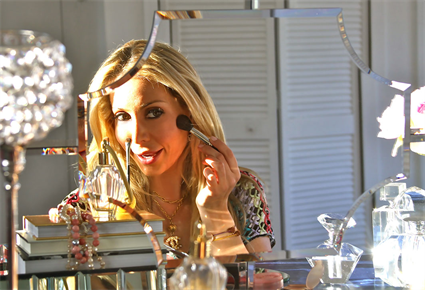 Putting on your make up is MORE than just pots of color, it's all in the application and we all know that good makeup brushes make a difference. Getting that celebrity look that you want can be easy with this Fairweather Faces Pro Set. The set includes four brushes and a  a Facial Chart that makes applying your make-up a piece of cake (only without any calories) ! The Chart shows exactly whicht brush to use for each step of the make-up application process, by matching the color coded make-up brush to the matching color on the Face Chart.
Anya's Set Includes:
1 Camouflage Brush
1 Chisel Blush Multi-functional Brush
1 Fluff Brush
1 Detail Duo Brush
Limit of 3 person, and all sales are final. Order today and your brushes will ship by October 17th.
YouCeleb.com
is FREE to join and your purchases help to fund the celebrities favorite charity.
This post was written as a result of my association with YouCeleb.com as a member of their entourage. All opinions are strictly my own.