This is a guest post by Champagne Living's newest contributor: Sara Harrison of Sara Musing.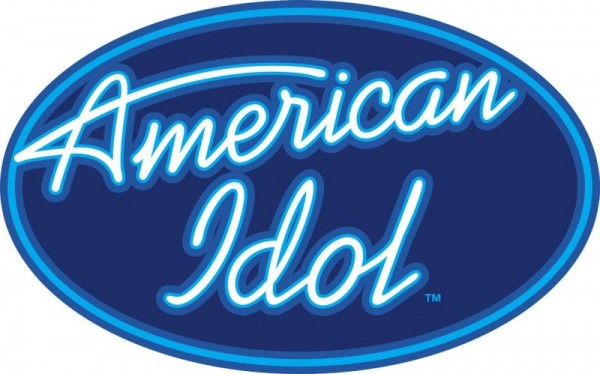 It was a deliciously fun night in Providence when the American Idol Live! Tour '12, presented by Chips Ahoy! and Ritz, rolled into town. Let me tell you, I was so excited to be invited to attend the show on behalf of Champagne Living. A brightly colored truck parked in front of the Dunkin Donuts Center, with the Kraft street team passing out bags of cookies and crackers, was a welcome sight as we arrived. I'm a big fan of snacks, and I stashed them right in my purse to munch on later. Cookies and milk are such a yummy treat, don't you agree?
My mom was my escort for the evening, as we've watched American Idol together for years. This season was extra special; the contestants were all crazy talented and Rhode Island's own Erika Van Pelt was a fan favorite. We were lucky enough to have a meet and greet with the Idols after their sound check and they were so sweet. It was cool to shake Erika's hand and let her know that the whole state was proud of her. Idol winner Phillip Phillips was adorable and gracious; I was totally starry-eyed meeting him. Phillip's single, "Home", is on repeat on my playlist right now.

After meeting the Idols, we hit up the AT&T booth to take the pledge to never text and drive. I proudly signed my name, committing to help put an end to texting and driving. We were encouraged to tweet the slogan #Itcanwait and look for our messages on the big screen during the concert. All around me, AT&T reps with tablets were offering fans the opportunity to take this life-saving pledge.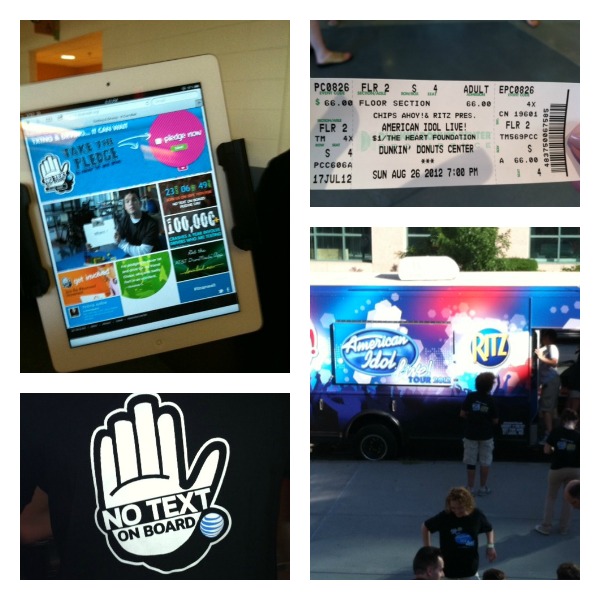 When the Idols hit the stage, the place erupted in screams and cheers, which grew in intensity when Erika stepped forward to sing. What an incredible show! Each of the Idols had their turn in the spotlight and when they came together as a group, I knew why this was such a popular season. I love that Fox sends the American Idols on tour each year, giving the fans the thrill of seeing the singers we voted for right in our hometowns.
The night ended with music ringing in our ears and cookies in our tummies. Thanks to Chips Ahoy!, Ritz, AT&T, Fox and Champagne Living for a awesome night!
GO ON and take the PLEDGE to not Text & Drive along with me at: Take the Pledge
We received tickets to facilitate this review. All opinions are strictly our own