I can't believe that my first reaction when they asked me to be one of the guest South Florida blogger judges on the show Escape Routes that I said NO. I had three events scheduled on the same day and it just didn't fit my schedule. Was I crazy? After deliberating for a day, I decided that indeed this was something that I needed to do. I quickly apologized to my prior appointments and headed back to the set of Escape Routes to be one of three guest judges for the interactive challenge the DANCE OFF!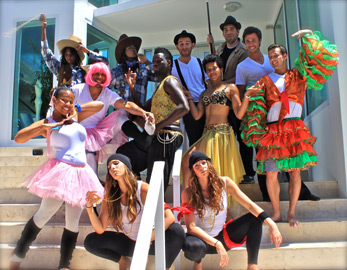 I hope that you tune in to watch the FUN! Here are the deets:
What: Escape Routes
Where: NBC
Time: 8pm EST/ 7pm Central
Check your local listings for all of the details.
You should be able to watch the episode AFTER it airs on the NBC website as well.
If you haven't been getting INVOLVED in the show, it's time to START because one of the members of the shows virtual community (that means YOU sitting at home watching) will win a BRAND NEW 2013 Ford Escape. Sign up on the Escape Routes website!