Our Champagne Living writer was invited to an afternoon party to see the Mondrian Agua Spa, all opinions are strictly our own.
When it comes to a spa day…
I have pretty high expectations and seek a spa that has it all. Extensive variety of services, welcoming and soothing atmosphere and technicians who make me forget the real world for a few hours (or at least get my shoulders to return to a normal state instead of hiked up to my ears!).
I headed over to the Agua Spa at the Mondrian South Beach Hotel for a little rest and (much needed) relaxation and had no idea what a treat I'd be in for. The Morgans Group Hotel is over 4,000 square feet of simple design elegance. From the moment you're greeted to the moment you leave, it's SO easy to melt into a pure state of relaxation.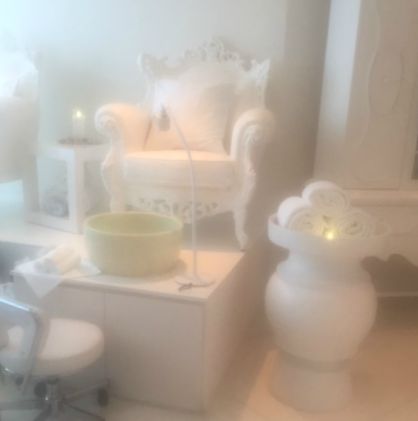 While I was there, I had a Mini Massage
The 30-minute massage geared towards releasing stress in a specific area.  The masseuse who worked on my head, neck and shoulders was AMAZING. As if her fingers were made from tiny little gymnasts, she was strong enough to relieve the headache I came in there with and take my mind to Bali, where Channing Tatum was waiting for me.
The rooms themselves are pristine.
With six in total, they keep in theme with the clean white design, relaxing scent and pop of individuality. I couldn't wait to dive into my next treatment!
The Air Facial was unlike anything I'd experienced. It's light, cleansing and so relaxing. Once you feel the purifying addition of oxygen to your facial, there's no going back. It was more refreshing than sitting in a pool, sipping a mojito at sunset in South Beach.
The clinician was friendly, gentle and kept telling me how great my skin was going to look, instantly. Sounds crazy that it would be so "instant," right? Usually, it takes a day or so for the real results to show. My face was clean, glowing and looked SO much healthier than when I came in. I have red splotches on my face that are essentially dried skin (and brought on by stress). By the time I left Agua spa, they had left too. If I hadn't of experienced it, I wouldn't believe it.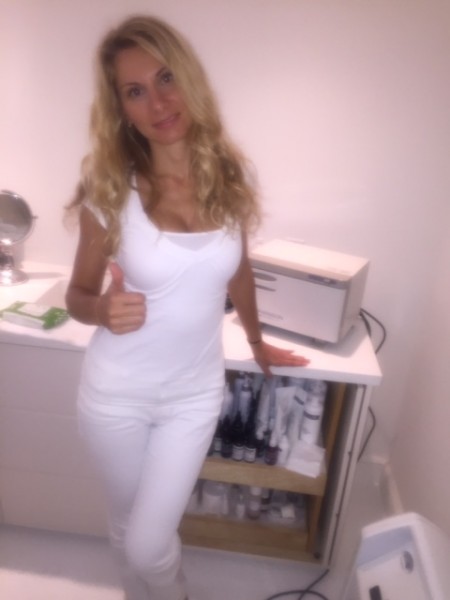 You can add-on items to your facial, which is why I added on the collagen mask. It was the perfect complement to the Air Facial. Collage Masks are a great way to add a little lift and help refine fine lines. While I'm not there yet, I do like to stay as proactive as possible.
If you're looking for relaxation, restoration (body and mind) and rest, Agua Spa is a fabulous, fabulous, FAB-U-LOUS (did I mention fabulous?), comprehensive spa experience.
[bctt tweet="For a great place to destress in SoBe "]
Details
To book a treatment from head to toe (literally) visit: Agua Spa or call: (305) 514-1950
Hours
Monday – Thursday from 11:00am – 7:00pm
Friday – Sunday from 9:00am – 9:00pm
Address
Agua Spa at the Mondrian South Beach – 3rd floor
1100 West Avenue
South Beach, FL 33139