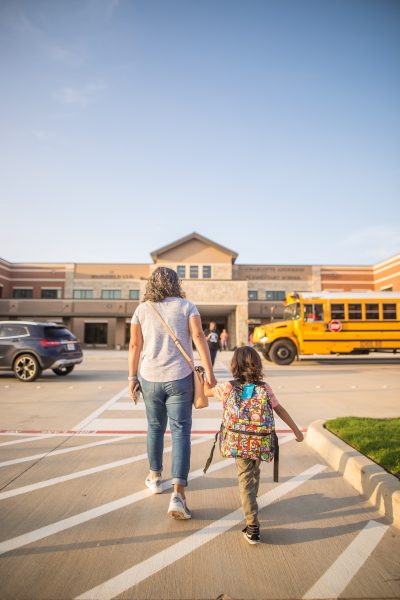 From the moment your child is born, you step into the role of their advocate. Your child's well-being, health, and development all depend on your ability to speak up for their needs, rights, and best interests. This article examines the importance of advocating for your child from the beginning and provides tips on how to be an effective advocate.
Prenatal Advocacy
Advocacy for your child begins before they're even born. During pregnancy, you can advocate for your child's health and development by:
Attending Prenatal Check-ups: regular prenatal visits with healthcare providers help ensure the well-being of both you and your baby. Don't hesitate to ask questions and voice concerns during these appointments.
Prenatal Education: educate yourself about pregnancy, childbirth, and postpartum care. Knowledge empowers you to make informed decisions.
Creating a Birth Plan: discuss your birth plan with your healthcare provider. This plan outlines your preferences for labor and delivery and ensures that your wishes are respected.
Advocacy During Birth
Childbirth is a critical moment for advocacy. Be prepared to advocate for your child's well-being during labor and delivery by:
Communicating with Healthcare Providers: clearly express your preferences and concerns to your labor and delivery team. They should respect your birth plan and work with you to achieve your desired birth experience whenever possible.
Informed Decision-Making: if unexpected situations arise, ask for information about the risks and benefits of different interventions and treatments. This allows you to make informed decisions about your child's care.
Newborn Care Advocacy
Advocacy continues in the postpartum period and throughout your child's life. During this time:
Breastfeeding Support: advocate for breastfeeding support and guidance if you choose to breastfeed. Lactation consultants and healthcare providers can provide assistance.
Routine Screenings and Vaccinations: ensure your child receives all recommended screenings and vaccinations to protect their health. Discuss any concerns or questions with your pediatrician.
Seek Help: you should always seek extra help where it's needed, whether that's caring for yourself so that you're well enough to look after your child or contacting a traumatic birth injury lawyer.
Early Childhood Advocacy
As your child grows, advocacy takes on new dimensions. In early childhood:
Early Intervention: if you notice any developmental delays or concerns, seek early intervention services. Early intervention can significantly improve outcomes for children with developmental challenges.
Educational Advocacy: when your child starts school, collaborate with educators to ensure that your child receives appropriate educational support and accommodations if needed.
Health Advocacy
Childhood illnesses and health issues may arise, and you must advocate for your child's health by:
Seeking Timely Medical Care: don't delay seeking medical attention when your child is unwell. Trust your instincts, and if necessary, seek a second opinion.
Adhering to Treatment Plans: follow healthcare provider recommendations and treatment plans carefully, including medication administration, therapy sessions, and lifestyle changes.
Special Needs Advocacy
If your child has special needs, advocacy becomes even more critical. Here are some tips:
Accessing Support Services: connect with support groups, advocacy organizations, and professionals who specialize in your child's condition. They can provide valuable guidance and resources.

Individualized Education Plan

(IEP): if your child has special educational needs, work with their school to develop an IEP that addresses their unique requirements.
Empowering Your Child
As your child matures, empower them to become self-advocates. Teach them about their rights, encourage open communication, and involve them in decisions about their health and well-being.
Conclusion
Advocating for your child from the beginning is a fundamental aspect of parenting. Your role as an advocate ensures that your child's rights, health, and well-being are protected and promoted at every stage of their life. Remember that you're not alone in this journey; healthcare providers, educators, and support organizations are available to assist you in advocating for your child's best interests. Your dedication to advocacy is an essential contribution to your child's growth, development, and overall success in life.