How much comfort can you add with a mattress topper?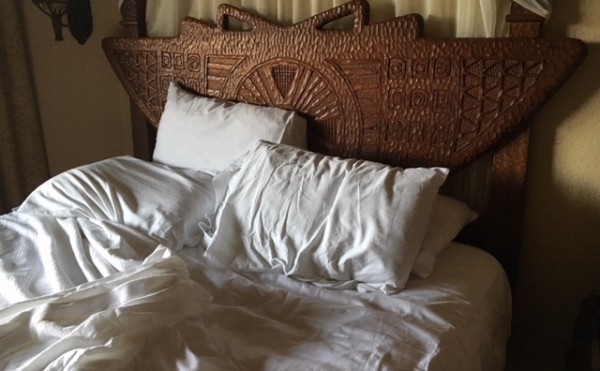 If you have a mattress that you don't find to be very comfortable, you may be looking at ways to resolve the situation. You could opt to purchase a new mattress but this can be costly. One option which you may want to consider, and that is not going to cost a fortune, is to buy a mattress topper. As with mattresses, mattress toppers are available at many different prices, but you do not have to invest in a very expensive mattress topper just to get some extra comfort when you go to bed.
If you are looking for a comfortable mattress topper, you do not have to go very far to find one. There are many different mattress toppers available that will provide you with the level of comfort you are looking for. Here are some points you may want to think about when you are choosing a mattress topper.
The best mattress topper for extra support
If your mattress is not firm enough then you are not going to be comfortable when you go to bed. This can especially be a problem if you suffer from pain in your joints. If this applies to you then you may want to invest in a memory foam mattress topper. Much like a memory foam mattress, this type of mattress topper uses the heat of your body to help it mold to your shape and provide you with the support you need.
The best mattress toppers for extra softness
If you find that your mattress offers you enough support but is a little too hard for you to be really comfortable, then you need to look for a mattress topper that provides the best level of softness. This applies to both wool and down feather mattress toppers. Wool mattress toppers are especially good for people who suffer from allergies. Down feather mattress toppers are renowned for being especially soft, although they do not offer any additional level of support.
Of course, you can always opt for a traditional egg crate mattress topper. This type of mattress topper has been in existence for years and is the most commonly used. It is known for providing a level of both support and comfort. This may be all you need to help give you that good night's sleep that you crave. One of the best things about egg crate mattress toppers is that they are relatively inexpensive. You will also find that this type of mattress topper is thinner than some and is therefore easy to roll up and take with you on vacation.
If you are having problems with a mattress that just is not comfortable you will be surprised at just how much benefit you can get from investing in a mattress topper. All you have to do is decide what result you want to achieve and then find the best type of mattress topper to help you achieve that result.