I will be attending this premiere and event courtesy of Disney Studios. All opinions are strictly my own.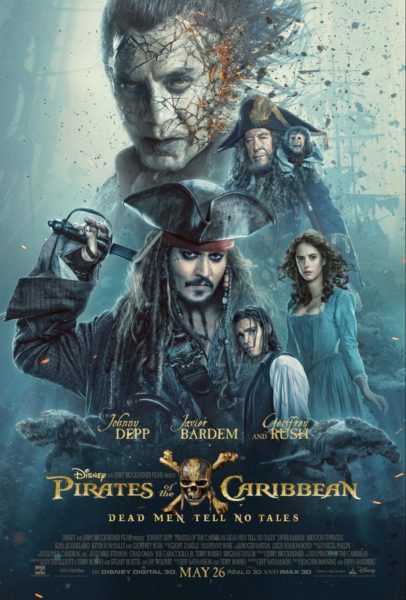 Son of a bisquit. Can you believe that in a few weeks I'll be giving up my champagne for a mug of grog? This old salt heads to Los Angeles for the premiere of Pirates of the Caribbean: Dead Men Tell No Tales, from May 17-20 and maybe…just maybe I'll catch a glimpse of Johnny Depp in the theater (one can only hope).
Once again
Johnny Depp returns to the big screen as the iconic, swashbuckling anti-hero Jack Sparrow in the all-new "Pirates of the Caribbean: Dead Men Tell No Tales," a rip-roaring adventure that finds down-on-his-luck Captain Jack feeling the winds of ill-fortune blowing strongly his way when deadly ghost sailors, led by the terrifying Captain Salazar, escape from the Devil's Triangle bent on killing every pirate at sea—notably Jack.
Follow the fun
Follow along on social media as I tweet, instagram and facebook my swashbuckling adventures using the hashtag
May 17 – 20
We'll also be celebrating some old friends from the Walt Disney Signature Collection while we're there
So grab your booty and join in the fun 
PIRATES OF THE CARIBBEAN: DEAD MEN TELL NO TALES opens in theaters everywhere May 26th!