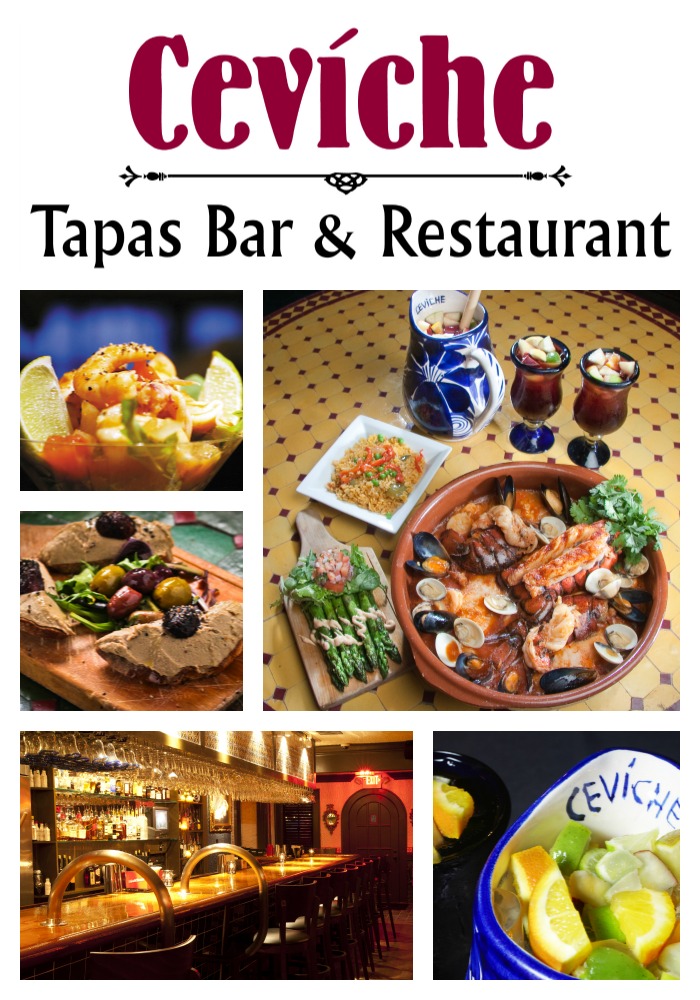 I don't know about you, but when I go out to dinner with friends I get….FOOD ENVY.
Food Envy
When you look at what your partner or friend (or even the customers at the table next to you) ordered and you want it, even though you've already ordered your dinner.
I Prefer
I'd much rather have a little of this and a little of that when I go out to eat. That's why I'm a HUGE fan of going out for tapas.
TAPAS
Wikipedia: Tapas (Spanish pronunciation: [ˈtapas]) are a wide variety of appetizers, or snacks, in Spanish cuisine. They may be cold (such as mixed olives and cheese) or warm (such as chopitos, which are battered, fried baby squid). In select bars in Spain, tapas have evolved into an entire, and sometimes sophisticated, cuisine.
Ceviche in Delray Beach, FL
Last week I had the pleasure of attending a media dinner at Ceviche, located just off Atlantic Ave on 6th Ave. From the moment I walked up to the enchanting front porch with sparkling lights and dotted with diners at bistro tables, I felt immediately welcome.  The interior feels like that cantina that you dream about spending your evenings located SOMEWHERE on the coast of Spain.  I felt transported back to one of my favorite vacation spots (Jerez de la Frontera), with the authentic decor and warm staff.
Of course we were here for the Sangria and the food and neither of them disappointed. From the Ceviche de la Casa, served beautifully in a metal martini glass, stuffed to the brim with shrimp, sea scallops, squid and fish marinated in lime juice and garlic, tomatoes, Spanish onions, peppers  cilantro, and jalapeño, to my FAVORITE of the night Churrasco al Cabrales, a tenderloin with leeks, shitake mushrooms & cabralas sauce, every thing that my fork picked up was heavenly. While we were treated to some 10+ courses (that's the fun of having tapas), and at least three desserts, the Almendrado, an almond pastry that outdid anything I've ever had in a French bakery, served crisp and warm with a side of rich vanilla ice cream had me talking about it for DAYS.
The final word
Ceviche is a MUST visit when you're in Delray Beach, FL.  Just order LOTS and SHARE, SHARE, SHARE.
Ceviche Delray Beach
116 NE 6th Ave
Delray Beach, FL 33483
1-561-894-8599