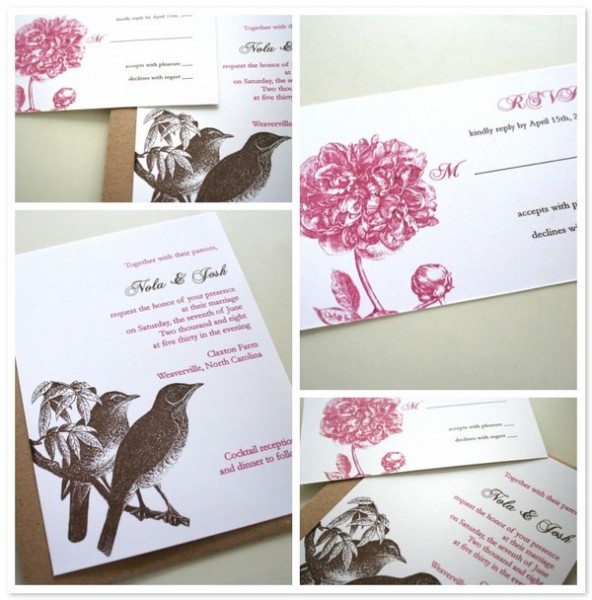 Planning a wedding can be stressful but choosing your wedding invitations needn't be. Here are a few tips that will take the stress out of finding high quality wedding invitations to complement your wedding theme.
Wedding Invitation Theme
The first step to choosing your wedding invitations is to sit down and think of your dream wedding theme. Once you have a colour scheme in mind or a potential theme, you can start to think about the most important aspect of the invite; the theme. If you have no idea what theme you wish to have, go online to discover the options. When it comes to invitation themes you are guaranteed to be spoilt for choice.
Decide on a Budget
When planning your wedding budget, you may have noted down a price that you are willing to pay for wedding invitations. It is essential to put a budget in place before you start your search. This can help to ensure that you don't overspend. When you begin your search you will realise that invitations range from basic affordable designs to complex expensive designs but if you have a budget in mind, you can eliminate the options that are unrealistic. If you shop around you can benefit from great deals and special offers so it is wise not to go with the first company you come across without comparing prices on various wedding websites.
Bespoke Wedding Invitation Design 
There are hundreds of standard invitation designs to choose from but if you want your invites to be completely unique, there are companies that will create an exclusive design that is bespoke to you. If you have an idea in mind, you can create a bespoke design with the help of a professional wedding stationery company.
Search for Stunning Wedding Invitations Online
Once you have got a design in mind and a budget in place, the best place to start your search for wedding invitations is online. There are hundreds of companies to choose from but in order to find one that boasts high quality products and stress free services, it is essential to do some research. The internet can provide you with a plethora of reputable companies and you can compare prices online. In many cases you can purchase a sample before you place a complete order for wedding invitations. You can find out more information online at www.adelarosaweddingstationery.co.uk.
Photo credit: Sarah Parrott / Foter / CC BY-NC-ND