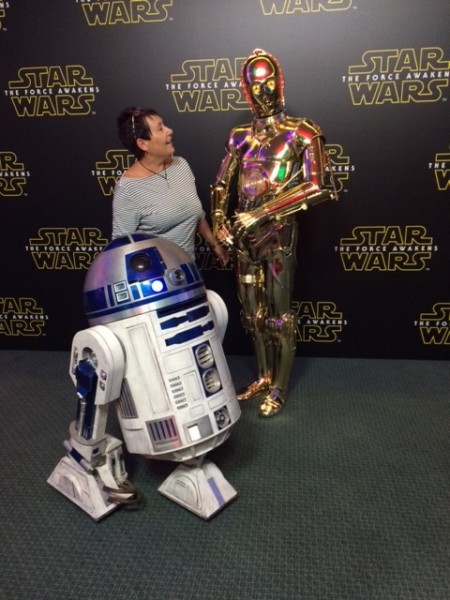 I'll be getting into ALL of the "he said/she said" interviews and back of the scene things went on that our group got the inside scoop on this past week in Los Angeles surrounding the highly anticipated STAR WARS: THE FORCE AWAKENS.
For now I thought it would just be fun if you could SEE IT the way that I did as the activities surrounding the event felt more like a little Star Wars convention, although as you can see…for me it was about the deep conversations 😉
From an argument over directions with BB-8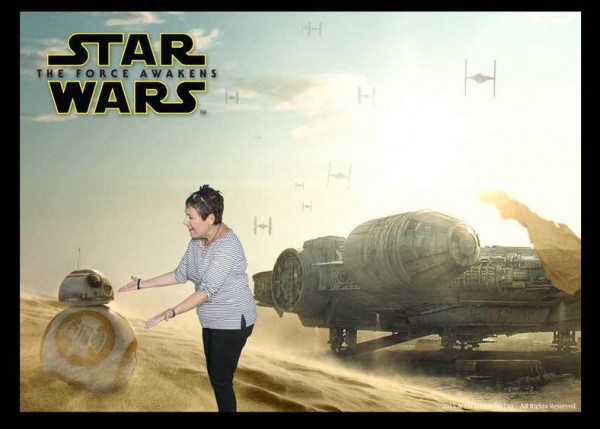 To a chat with R2D2…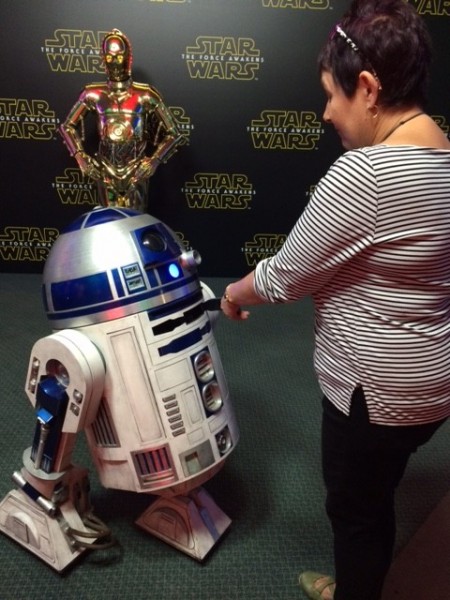 A heart to heart with C3PO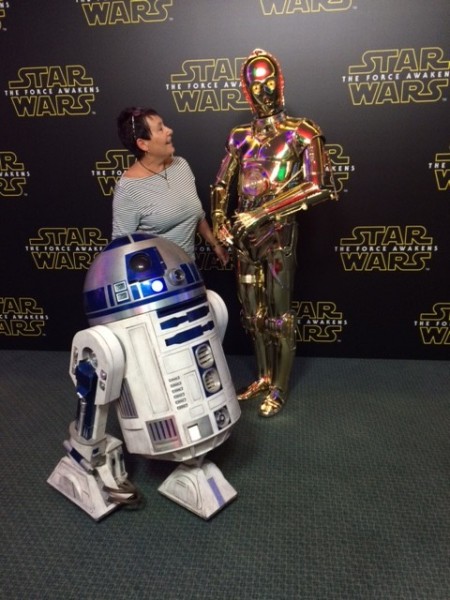 the #StarWarsEvent was filled with a mini-convention kind of fun
There were Stormtroopers
and Robots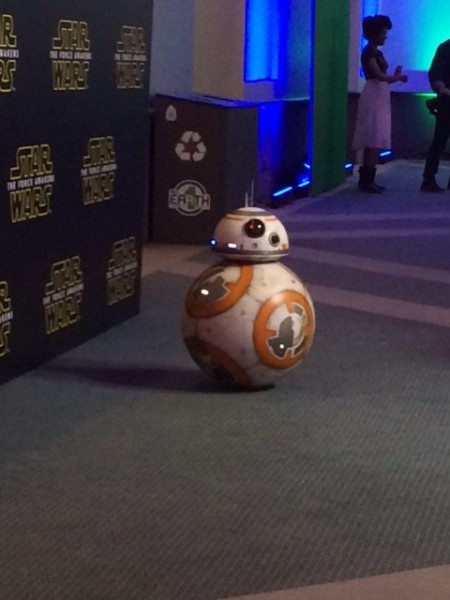 Original costumes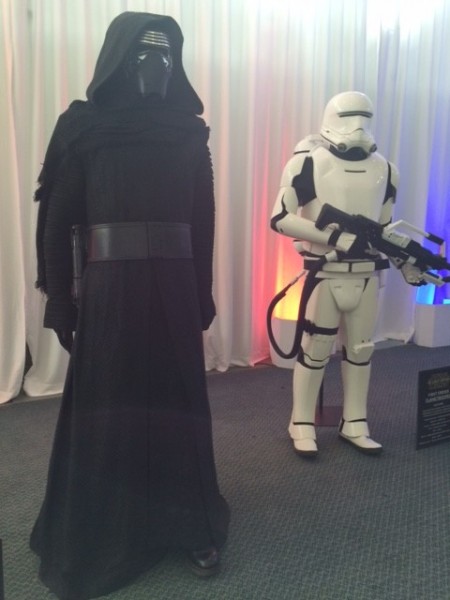 and something for ALL Star Wars fans
AND a PRESS CONFERENCE!
I'll have my one on one interviews and more coming soon. Make certain to check back daily, and BUY YOUR TICKETS NOW!