Pour me a flute of champagne, hand me a long stemmed red rose and sit me down with The Bachelor's Chris Harrison and you've got the perfect Champagne Living brunch.
If you haven't seen the FUN promo for this season's The Bachelor, which premiere's tonight on ABC at 8PM EST, it is probably the most clever intro to a new bachelor season yet. This year's man that every single gal wants? The adorable Ben Higgins.
After getting a little sneak of what's about to happen, I can tell you that Ben appears to be the most likable bachelor yet. Feel like you're having a bit of deja vu? You HAVE see him before, on last season's The Bachelorette…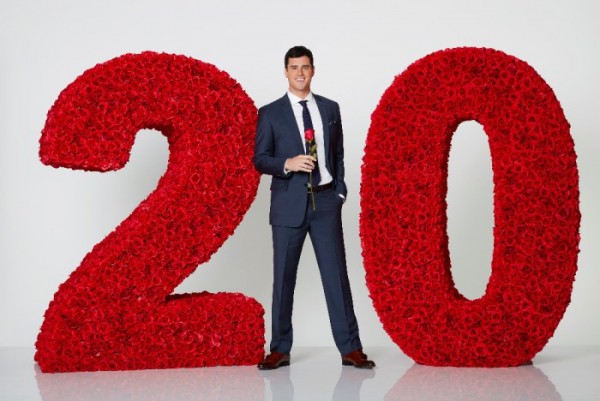 Back to that Champagne Living brunch with Chris Harrison.
We sat down and he immediately said that this would be a no holes barred interview. ASK HIM ANYTHING?  Well, if you insist Chris…
Okay Chris…WHY BEN?
He's just such a genuine, sweet, humble, good guy but as you see, he also has something that as a producer, is nice because there is that fragility, and there's that vulnerable side to him where he does have some issues to deal with and some things to get over.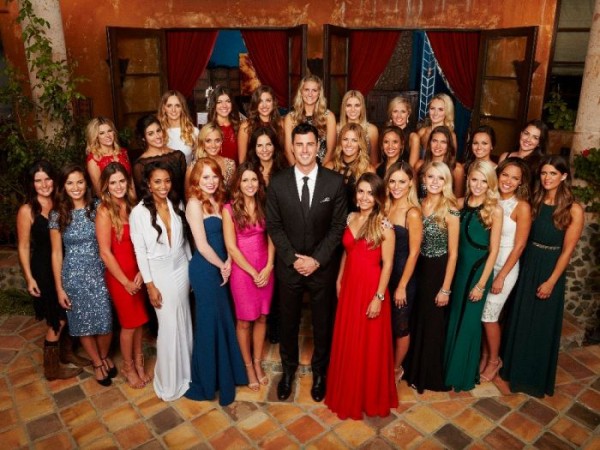 How difficult was it to really choose?
We were a little bit pressure because we wanted to really stand up to this 20th Season.  Luckily, I think we hit a home run with this guy.  It's a great Season, he's a good guy, and the women are fantastic.  When you have a guy that is a catch like Ben, obviously the level of interest, and the level of competition can be intense.  When the women came in and saw what they were after, it was on!
I see in the premiere that you've got TWINS this season
The idea of Twins is appealing. You think: Oh Twins, and then when you think about it for more than 4 seconds, there are so many problems with that.  They're related, and family and they're sisters.  So, it's a very interesting season.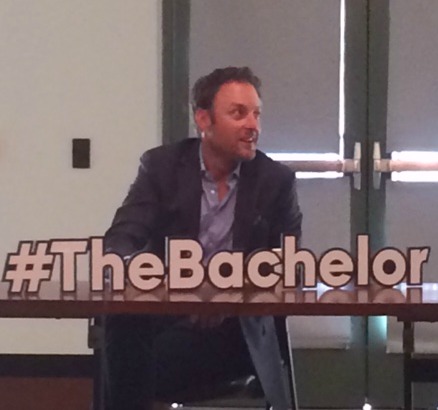 OK, SPILL…we want stories
There will be a Mother of all Tells some day.  What happened to that guy?  I'll be on some island away from Drone attacks in space, and I will write this incredible, bizarre TELL ALL of this franchise that has changed my life dramatically.
Hmmm….well, if you won't spill THAT, at least tell us how this whole thing came about
We started 15 years ago.  My son was 6 weeks old when I got the job and I met Mike Fleiss, the Creator of the Show.  It was this crazy concept and reality was very new, very edgy.  Survivor had just come on the air, and then we were next.  I remember running into Jeff Probst (Survivor) at an event. I was a Sportscaster and I knew how to host but this was very different.  There was no template, there was no playbook for how you host a reality show.
Jeff actually just said, you're gonna have to figure it out.  I had to figure it out on "Survivor."  Your thing is gonna be so different.  You're just gonna have to find your space early on. I was a bit of just a talking head and I almost had a script, so at first I didn't really think too much out of the box.  Honestly, I was just trying to keep my job at the time.  I was scared to death. This was my first network show, and we were picked up with 6 One Hour Episodes.  That was it.  That was the original concept.
For MORE:
Well, you'll have to just turn your television to ABC tonight (1/4/2015) at 8PM and witness Bachelor history for yourself.
You can also follow along on social media: