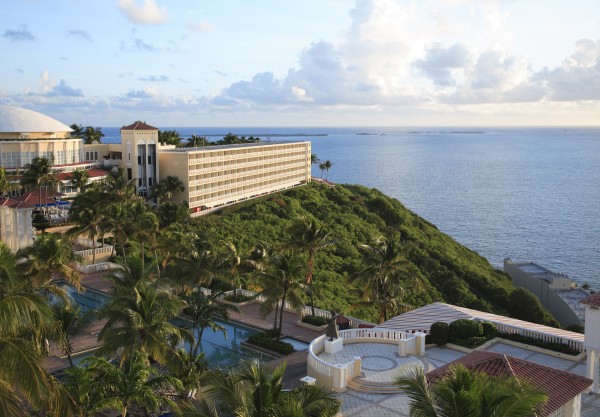 I have become the QUEEN of the quick getaway. If you follow my travels you know EXACTLY what I  mean. While my FAVORITE style is to rent a spot and stay in a neighborhood for a while it's not always practical. Especially if you just need a quick escape from everyday life. Sometimes that means a weekend with hubby, a short but sweet family vacation, or even BETTER – calling your best girlfriend up and saying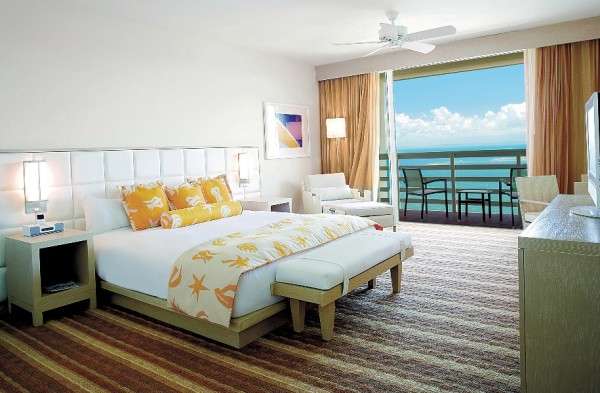 What are you doing next weekend?
What if I told you, we could hop on a plane to a fabulous beach resort, act like a kid again in a water park,  hit one of the BEST spas you'll ever experience, spend time on a private island where you can go horseback riding, and have a handsome waiter bring you a pina colada? OK, you can stop scouring the house for your passport, and you don't have to break in to your 401K because we're heading to Puerto Rico. I just checked online and TripAdvisor lists flights starting at $178 RT (from West Palm Beach).
What if I said you'd be staying at a Waldorf Astoria?
And no it doesn't have to cost you $600 a night. That's right a WALDORF ASTORIA – one of the BEST hotels on the planet. While the prices normally start at around $179 per night by being patient you should be able to find deals. I've seen LOTS of specials for Florida Residents this year, and I happen to know that they're also offering spa packages for girlfriend getaways that are A-MAZ-ING.
WELCOME TO PARADISE
What can I say? The El Conquistador Resort (there I revealed it) is just one of those places you dream about going…so STOP DREAMING and GO.
Golden Door Spa
Palomino Island
Las Casitas Village
Coqui Water Park
2 levels of SHOPPING (great stores)
Golf
Horseback Riding
Marina
and….
I HOPE that you're hungry because
I can tell you from experience that you won't need to leave the property for some of the BEST restaurants in the area. I know I've overeaten at ALL of them. Here are my PERSONAL recommendations (and yes I returned a bit heavier – but if I had visited the Golden Door spa for more than a sugar scrub I would have been fine).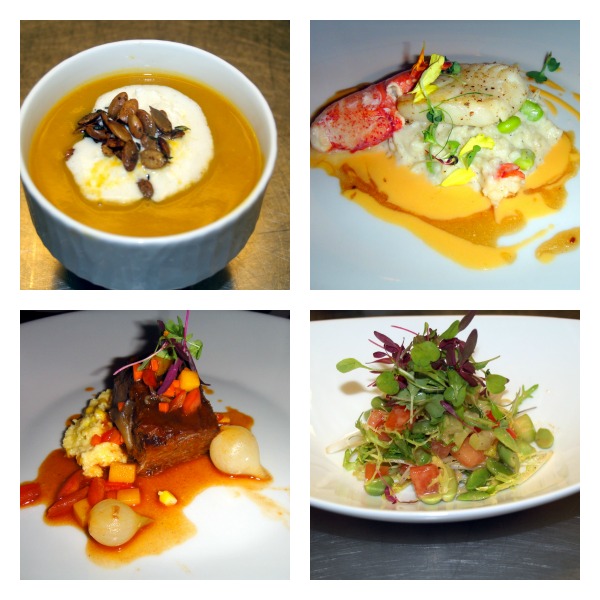 The Strip House – the MUST stop spot for dinner
Sultry, sexy, and saucy The Strip House offers classic dining with a Puerto Rican twist. Just because you've dined in one of their New York or other locations that you think it's more of the same…just take a look and see what I mean.
Start with the local calabaza bisque with spiced pumpkin seeds – don't ask  – just DO IT.
Baby greens, jicama, crispy cheese and guava vinaigrette – who needs boring salads?
Coriander dusted local snapper, spaghetti squash, Palomino coconut broth and root chips – even the meat eater wants THIS one
Local herbs marinated beef tenderloin served with mashed ripe and green plantain "Mofongo" and roasted shallots demi – OK, if you're a die hard carnivore like my hubby and you just don't eat fish – this is my 2nd choice
For desserts you HAVE to have the Strip House signature chocolate cake and NY cheesecake – order both and share.
Dining with a view at the Stingray Café.
You'll be hard pressed to concentrate on the view of Palomino Island and the ocean when you have to choose between
Pan Roasted Sea Bass with lobster and black truffle risotto in a lobster beurre blanc – I can go peacefully now
Veal noisette in a natural jus with hen of the woods ragout, leek confit and fingerling potatoes
Braised short ribs in a port reduction with fresh corn polenta
Grilled lamb chop, Romesco with lentils du puy
and a Chocolate Soufflé topped with a Chambord creme Chantilly
So, are you ready to go?
I'm thinking that I'd LOVE to head back for Thanksgiving, only this time with the FAMILY, but then again Sandy has been begging me to do a girlfriend's getaway. Decisions, decisions….
For more information about the fabulous El Conquistador Resort 
Go to ElConResort.com
Fan them on facebook for great up to the minute deals 
Ask them questions or see what they're up to on twitter: @elconresort
Watch Champagne Living
for more about the FABULOUS El Conquistador Resort as well as other FUN spots to visit in Puerto Rico.
I was a guest of Hilton/Waldorf Astoria in Puerto Rico, all opinions are strictly my own.